Gatlin aims for maximum velocity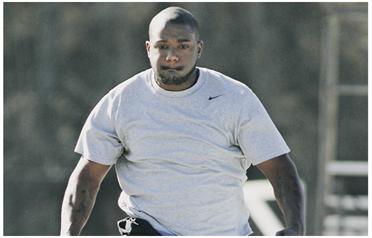 With a new coach and a new philosophy on running, the former Olympic and world champion is working hard to get back to top speed.
"Everything I learned I had to throw it out the window and learn a whole new technique," Gatlin said in a telephone interview from Naples, Florida.
Maximum velocity is now his aim.
"Maximum velocity is your top end running speed, the maximum speed you can generate down the track," said Gatlin's new coach, Loren Seagrave.
"Although people spend a heck of a lot of time on the start, it [maximum velocity] is the single biggest determinant of who wins and who doesn't win," said the veteran coach. "Particularly in the men's races, as they are looking at dipping well into the 9.5s, because people are not decelerating any more. The only reason they are decelerating is because of celebration."
Gatlin, the 2004 Olympic 100 metres champion and 200 metres bronze medallist, has not competed since 2006 when, then coached by Trevor Graham, he failed a doping test for excessive amounts of testosterone, the second positive of his career.
He was banned for two years in 2001 for a failed test for amphetamines, but the International Association of Athletics Federations (IAAF) reduced the suspension to one year after Gatlin pointed out the substance was found in medication he had taken since childhood for attention deficit disorder.
His current ban expires on July 24. "I have a second chance to redeem myself," he said.
Follow Emirates 24|7 on Google News.
Justin Gatlin is learning how to sprint again, a fact that has little to do with the American's four-year absence from athletics under a doping ban.