Hive can bee Bod's honey pot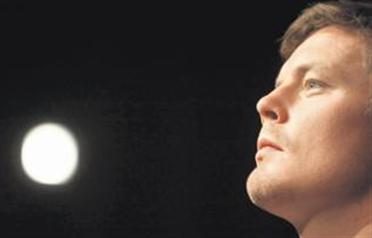 Can you imagine going out to watch a rugby game and flopping into a seat, in front of a big screen, right next to Ireland centre Brian O'Driscoll – in Dubai?

While that will not happen this month, with the Irish captain busy preparing for next weekend's Six Nations clash with England, it could in all likelihood occur in the near future – especially since his first restaurant and entertainment lounge officially opened in Downtown Burj Dubai this week.

Hive marks the first business venture for the Dublin-born player. "I was contemplating starting something for a long time, but there was nothing really that I was comfortable with until this opportunity came with Hive," says O'Driscoll on the phone from Ireland's capital, where emotions are running high ahead of the Croke Park clash next Saturday.

"I thought this would be a great chance to branch out a bit to another city and I'm very excited about it. I have been to Dubai many times and have developed some friendships and business relations, and I just felt it was a great opportunity.

"It's difficult being a current player in Ireland and having people knowing your business, whereas in Dubai I thought it would be under the radar."

Although, that is not to say O'Driscoll won't be making several appearances at the Souk Al Bahar-based establishment he co-owns. In 2006, the 30-year-old purchased an apartment in the Dh2.1-billion Tiara Residence project on Palm Jumeirah, and it is conceivable Hive may become his regular hangout once he ends his career.

And, even now in the middle of an arduous rugby season, with domestic commitments with club Leinster and a possible British and Irish Lions tour in the summer still to come, he promises to somehow fit in the time for regular trips to the emirate.

"I'm hopefully looking to come to Dubai as much as possible, but with the rugby season going for as long as it does these days – for nearly 13 months of the year [laughs] – times are limited to come over," says the player, who was the official captain of the Lions team on their 2005 tour to New Zealand.

"I do have a property that is still being built so when everything is done and dusted, I'm hoping to spend a little more time out there and it's obviously great I have a place as well.

"I'm also hoping to get over after the Six Nations ends [in March] and join in the fun that's offered in Hive and hopefully relax a bit. And, every two or three days I have off in the future, I'm sure I'll jump on a plane and hang out in Dubai."

Even if that means he has to drag his Ireland team down here with him. Although their proposed match here against world champions South Africa failed to materialise last year, O'Driscoll is not going to give up on bringing his troops to the emirate's sunny shores that easily.

"Unfortunately that match fell through," says the veteran of three World Cups for Ireland. "Time ran out more than anything else.

"But, whenever there are talks about us going away on training camps and that, I have been very much pushing to try and get us down to Dubai, because I know what the place has to offer.

"It's a great place, very relaxing and, if you look at it from a rugby point of view, you get some great work done so it covers all areas."

Down to business and while most financial experts would probably advise against opening a restaurant during the economic crisis currently engulfing the globe, the University-educated player is confident the venture can turn from a honey pot into a pot of gold.

"We are not necessarily immune, but I think it's common knowledge that entertainment doesn't tend to suffer as badly as other things during a recession, because people need their pick-me-ups and people need to enjoy themselves regardless of other areas.

"We are hopeful it won't be affected from that point of view and the business will grow from strength to strength. Obviously everywhere will be affected in ways, but I'm just hoping Hive is affected to a minimum."

And although BOD, a nickname given to him by his fans, is one of the world's most exciting players to watch with elusive sidesteps and searing bursts of pace bamboozling opposition, his game-plan for Hive's success is much more straightforward.

"I suppose there is a very simple formula – good music, good food and a good atmosphere," reveals O'Driscoll. "People want to enjoy the night out and our service is very friendly – we are adamant about that – it is a very Irish thing."

What you are also likely to experience is some uniquely Irish sports on the big screens. The keen Gaelic football-follower adds: "It will obviously show a lot of rugby live, the Six Nations and all the important tournaments, but it will also show soccer matches. Then hopefully somewhere along the line Irish people will be interested in watching some Gaelic football there as well, and we are certainly looking to show that."

With Ireland having started the Six Nations in fine form this year with wins against France and Italy, they currently find themselve top of the table – albeit with three games left – and O'Driscoll has a chance to make his mark and "be remembered as someone who won that silverware." But, would the 2005 Triple Crown winner sacrifice a chance to win Europe's premier international rugby competition for the first time, to see Hive being voted 2009 restaurant of the year?

"Ahh, I don't know," says O'Driscoll with a laugh. "[Pause] I have to say Ireland winning the Six Nations just edges Hive winning the Restaurant of the Year – but it's a very close call."
O'Driscoll Statistics

Born:                              29 January 1979

Height:                                 5 ft 9 in

Weight:                                210 lb

Position:                              Centre

Ireland caps:                            90

Ireland tries:                           34

Five/Six Nations caps:            42

Five/Six Nations tries:            19

British and Irish Lions caps:     4

British and Irish Lions tries:      1


Hurling to hit UAE

The UAE will host the M Donnelly Inter-Provincial Hurling Championship final on March 14.

Etihad Airways, in partnership with the Abu Dhabi Tourism Authority, are bringing the game to Ghantoot Racing and Polo Club.

Peter Baumgartner, Etihad Airways' Executive Vice President Marketing and Product, said: "This will be a historic occasion for both the UAE and Ireland and we are honoured to host such a prestigious event. There is a growing Irish population living in the UAE and I'm sure they will be joined by hundreds of sports fans to experience first-hand this amazing game."
Follow Emirates 24|7 on Google News.