How mental toughness helps you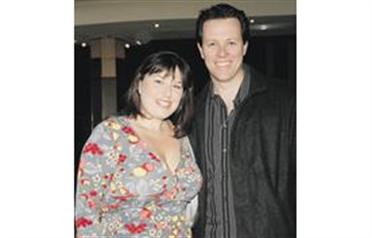 "Perseverance and mental-toughness" are the keys to success in these troubled financial times, according to swimming-great turned business-consultant, Kieren Perkins.

The former long-distance swimmer, who now specialises in motivating people in the corporate world to understand themselves better, was invited to address the Australian Business Council in Dubai this month.

"I want to give a message of hope," said 35-year-old Perkins, turned to motivational speaking after his swimming career ended.
"Regardless of the difficulties and adversities we are facing, we can grow, become stronger and learn from them. The people who continue to challenge themselves and persevere in these times will come out much stronger and more successful.

"So even though it becomes difficult to push when everything around you seems to be going wrong, you can never afford to give up hope, because those that do and those that stop challenging themselves will be left behind."

Perkins, who draws upon lessons learned in a highly successful swimming career and relates them to business situations, explains the key point to be learnt from top sportsmen and sportswomen is the ability to develop mental-toughness.

"One of the obvious lessons that spring from sport is that so often we see our sport stars seem like they're beaten in a match or a race, but they find something within themselves to be able to overcome the odds and win.

That mentality, which allows one person to win, despite overwhelming adversity, against another who may not have necessarily faced any real hurdles, but just couldn't put it together under pressure, needs to be developed.

"Confidence needs to be created to make the right decisions at the right time and not be involved or put off by external situations that can affect decisions.

"The wonderful thing about sport is the results are transparent. You win, you lose, you achieve your personal best or you don't.

"In my experience absolutely everything that you go through in sport: the discipline, motivation, perseverance, focus on technical ability and overcoming of adversity are all relevant to business. But it's just a matter of putting it in a relevant context and that's what I'm focused on."

Perkins says the focus of his consulting has changed in the past few years as the need to "build resilience" is now a key interest.

"Some things have become more important than others now," he said. "A few years ago it was about building sustainable performance and focusing on more positive developments of people. Now, because of what's happening, a lot of focus is on trying to build resilience and motivate.

"The one thing all business leaders need to realise is that in these tough times if your people aren't motivated and committed to persevering, they switch off and don't work hard, and you're left with a badly performing team.

"Now, more so than ever, it is vital to take advantage of every little opportunity to survive."
Follow Emirates 24|7 on Google News.