Malik-Mirza confirm upcoming marriage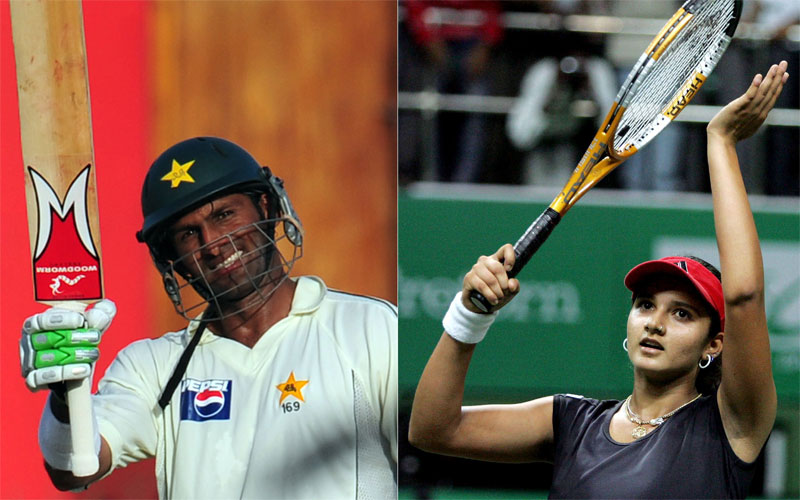 Pakistani cricket star Shoaib Malik and India's top female tennis player Sania Mirza plan to wed in a unique union bridging the two nations' bitter sporting and political divide.
"My wedding is going to be the biggest day of my life," Mirza said in a statement on Monday from her home town of Hyderabad, where she is recovering from a wrist injury that has seen her ranking slip from 27 in 2007 to 92.
The sporting marriage, seemingly unprecedented in the perennial rivalry between the nuclear-armed South Asian rivals, comes two months after Mirza broke off her engagement to a childhood friend.
"I have been in the constant glare for too long and would appreciate the privacy at this very personal moment in my life," said the 23-year-old starlet.
Mirza and Malik, 28, who are both Muslim, will marry in April and live in Dubai, members of the two families told local media. Malik, a former national captain who is currently serving a year-long ban by the Pakistan Cricket Board, confirmed the imminent nuptials.
"The news of me marrying Sania is true," the all-rounder was quoted by the Hindustan Times and other newspapers as saying. "Inshallah (God willing) we will get married in April.
"I fully understand what it takes to be an international sportsperson and I will support Sania in her career as long as she wishes to play."
He said he would be "the proudest husband" if Mirza won a medal at the 2012 Olympics, while the tennis player said she was targeting a return to fitness for the Commonwealth Games and Asian Games late this year.
Follow Emirates 24|7 on Google News.