Olympics 'is less about economics'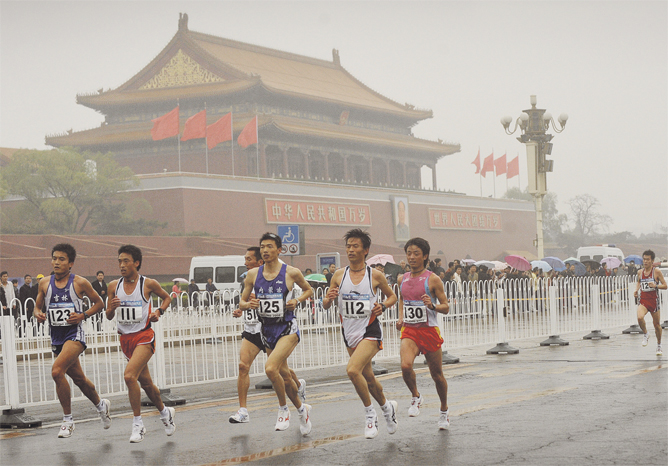 Bringing the Olympics to the Middle East has less to do with economics than developing sports at the grass-roots, according to a leading sports branding expert.
"From the international perspective, there is a health warning for UAE. While it is trying to attract the big events and build a platform, it's the grass-roots level of sports that needs attention," said Tim Hill, Marketing Director of FutureBrand, which organised a roundtable discussion in Dubai yesterday.
"Money isn't the issue in the UAE. The Olympic movement is about democratising sport. If it [the region] only becomes a beautiful showcase for Formula One, you are going to get less international attraction, because then it becomes only a monicker," said Hill.
While the UAE is looking at the feasibility of bidding for the 2020 Olympics, having formed a working group under the Chairmanship of the Crown Prince of Dubai Sheikh Hamdan bin Mohammed bin Rashid Al Maktoum last year, Hill acknowledged that Dubai had the potential to stage an event of that magnitude.
However, he cautioned that the emirate had to get its strategy right to make a pitch for the Olympics.
"If you look at host cities that have won bids, there is usually an economic element to it," Hill said. "I question the importance of economic development from the UAE bid on the basis that – from an international perspective – the issue of finance and money regeneration doesn't seem to be that important."
Europe-based Hill, who is working with the organisers of the 2012 London Olympics, said they focused on development in the East side of London, which is very poor. "You just have to look at how other venues increased their profile, like Beijing who had to clean up," he said.
However, there were no such issues for UAE. "The region has already shown that when it sets out with a vision to build something new, it does it. They have the tallest building and man-made islands. It [the region] generally delivers. And their infra structure seems to be improving all the time.
"It's important they understand the path. It matters what they do with the sites, arenas and sports facilities when the Games get over. It shouldn't become an issue as it became with Barcelona, where they built this amazing park and when the Games were over, the place was literally a ghost town," he said.
"The Olympic promise is not about elitism. It is egalitarianism. You've got to be careful the UAE doesn't disregard its grassroots. When it is starting to bid for the Games, it must keep that as the cornerstone," he said.
Follow Emirates 24|7 on Google News.