Radical change for F1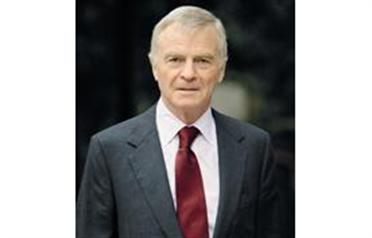 Formula One could return to a golden age of slip-streaming and wheel-to-wheel racing under a radical change to the technical regulations being mooted by the sport's rulers.

International Automobile Federation (FIA) president Max Mosley, in a letter to Formula One Teams Association (Fota) chairman Luca di Montezemolo, said the current lack of overtaking remained cause for concern.

"We intend to seek Fota's help to investigate the use of moveable aerodynamic devices," said the Briton.

"If sufficiently radical, these could give a car following another car a performance advantage by virtue of being behind.

"In a primitive way, this was the case in the 1960s when a car would get a 'tow' and lose lift and thus be faster in the wake of another car.

"The result was wheel-to-wheel racing at the so-called slip-streaming circuits, for example pre-chicane Monza. Using modern technology, moveable aero devices could be used to give a car more downforce and less drag whenever it was in turbulent air.

"This would produce wheel-to-wheel racing on all types of circuit. It would however require significant [possibly automatic] moveable aero devices."

Moveable aerodynamic devices have been banned for years, largely for safety reasons, with the regulations stipulating that "any specific part of the car influencing its aerodynamic performance... must be rigidly secured to the entirely sprung part of the car".

Formula One's rules have changed already for this year, with a return to slick tyres and new aerodynamics regulations along with the optional Kers system that gives cars an extra burst of power by recovering energy generated by the brakes.

"It remains to be seen whether these plus an extra 80bhp from Kers will help overtaking," said Mosley.

The FIA president is also considering the possibility of imposing a budget cap on all Formula One teams.

Urging the teams to make further spending cuts amid the global economic crisis, Mosley has acknowledged that a cap might be difficult to enforce but worth discussing with Fota.
Follow Emirates 24|7 on Google News.