Swinging for golf success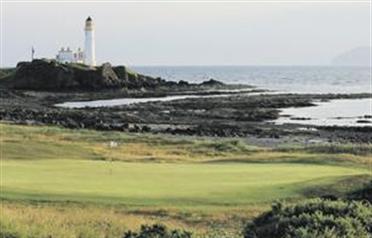 Scotland with its flowing green hills and bitter cold weather must be about as close to a polar opposite as Dubai will ever find.

But during this week's Desert Classic, delegations from both Dubai and Scotland have been discussing deals and sharing advice on how to promote tourism through golf.

Scotland is the official home of golf, while the Middle East is quickly becoming the new hub of the game.

Paul Bush OBE, the Chief Operating Officer of Event Scotland, has been in the emirate since Monday marketing the country's year-long Homecoming celebrations.

The festivities have been organised to coincide with the 250th anniversary of the birth of Scots poet Robert Burns and Bush says the aim is to raise enough awareness to attract 100,000 new visitors to the country in 2009.

"There is a 40 million diaspora of Scots around the world, with a large proportion in the Middle East," he said. "We are hoping to tempt some of them back for one of the 300 or so events that we're organising over the next few months.

"If you look at the Homecoming year, we're looking for additional revenue of £40 million (Dh209m), which equates to 100,000 unique new visitors to Scotland.

"I've got a tremendous amount of respect for the Middle East, not just Dubai, but Abu Dhabi and Doha. Their positioning and the way they look at their countries as brands. The people we work very closely with we can learn from."

Scotland has extra reason to celebrate this year as the Turnberry resort, following a restoration backed by Dubai-based Leisurecorp, will host the Open Championship in July.

"Leisurecorp are spending £30m on the Turnberry hotel so it will be a world-class venue, not just for golf, but for leisure too," said Hugh Hunter, leader of South Ayrshire Council.

Bush meanwhile says Dubai is perfectly positioned to weather the storm of the global recession by using sport as a tourism draw.

"The UAE has identified that through tourism they can drive a lot of economic benefits," he said. "Over the next few months Dubai has the Desert Classic, the Rugby Sevens World Cup and the Horse Racing World Cup. All this during a time when there is a global recession? It will have a fantastic effect on the country's economy."
Follow Emirates 24|7 on Google News.