Murray sad to miss Milan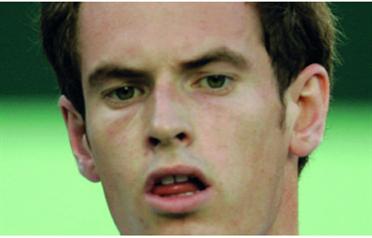 The Italian giants play Martin Jol's men on Tuesday night at The Sevens, but Murray – a lifelong fan of Edinburgh club Hibernian – will by then be in Doha defending his Qatar Open title and getting his 2009 ATP season under way.
"Because the tournament in Doha starts on the 5th, as soon as I'm done here I guess I'll have to go there," said Murray, before squeezing in a kind word for his fellow Brit, David Beckham. "Obviously it would have been nice to see the match, especially now that Beckham's moved over there. I'm sure he'll do a good job."
Murray and Beckham may meet soon enough though after it was announced earlier this week that the tennis world No4 has signed on with Simon Fuller's 19 Entertainment management company. Fuller's client list boasts of Beckham, wife Victoria's pop group The Spice Girls and Murray's favourite comedian Will Farrell.
Follow Emirates 24|7 on Google News.
Andy Murray, during a pre-match warm-up in Abu Dhabi, wowed the capital's crowds by using a tennis ball to showcase his football abilities. But the Scot – a keen fan of the sport – won't be making the trip up the road to Dubai to watch AC Milan take on Hamburg.