Blood, gore and a touch of monotony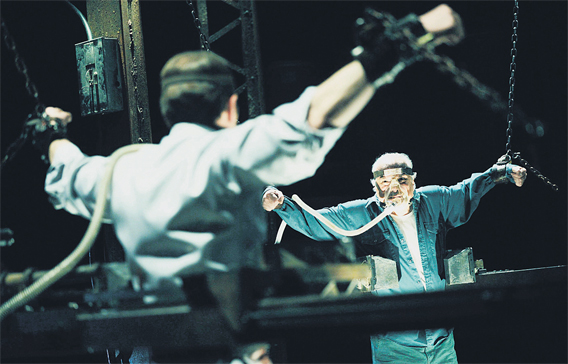 The Saw series ran out of steam a couple of years ago, and Saw VI won't re-energise the franchise, drawing the blood of an easy target: The expensive American healthcare system.
Devious serial killer Jigsaw (Tobin Bell) lives to slay another day – from beyond the grave – in the latest instalment of the successful horror franchise. Detective Hoffman (Costas Mandylor) has emerged as the one and only successor to the diabolical killer's crown. FBI profiler Strahm (Scott Patterson), one of the only people who could expose Hoffman, is now dead.
However, Strahm's colleagues now have the duplicitous detective's scent, and as the police close in on their prey, Hoffman is compelled to orchestrate one last game of survival into motion, which finally reveals the true scale of Jigsaw's horrific master plan.
The target this time is heartless, money-driven health insurance executive William (Peter Outerbridge), who has the misfortune to belong to an industry that once turned down Jigsaw's request for cover for a costly medical procedure. So, Strahm wreaks revenge in the only way he – and the excessively gory film series – knows how: By subjecting poor William to a series of gruesome games of cat and mouse, where one wrong move could lead to dismemberment, or even death.
Kevin Greutert, who has edited the previous five films in the series, graduates to the director's chair for this latest exercise in blood and gore, and he spares no expense with the entrails and devilish booby traps, designed to inflict the maximum amount of pain.
Watching Greutert's film, we're subjected to boredom. DVD extras include commentaries from the director, producers and writer, music videos, as well as featurettes including The Traps Of Saw VI, Jigsaw Revealed and A Killer Maze-Making Saw: Game Over.
The Blu-Ray version also features the theatrical trailer, besides added content.
- Saw VI is available on DVD at retailers across the UAE
Keep up with the latest business news from the region with the Emirates Business 24|7 daily newsletter. To subscribe to the newsletter, please click here.
Follow Emirates 24|7 on Google News.