Catherine the Great's jewels on sale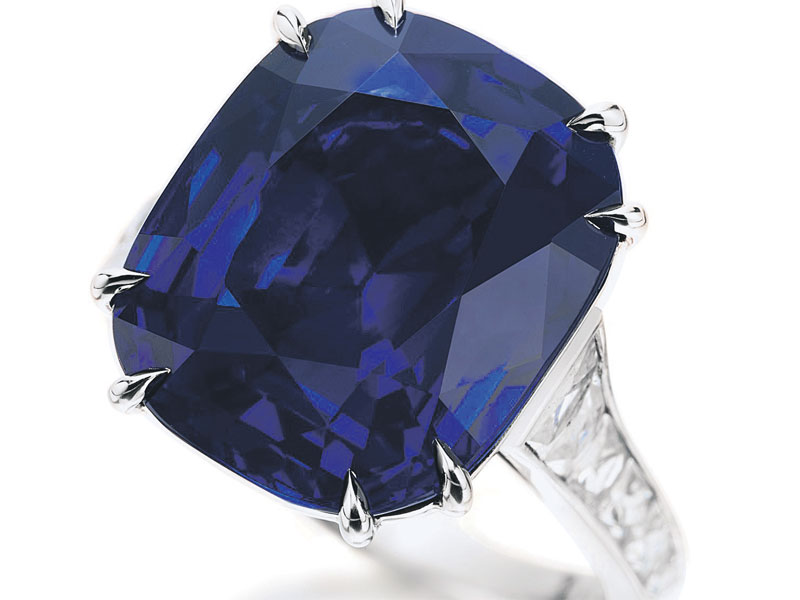 An emerald brooch owned by Catherine the Great of Russia and a diamond ring that once belonged to the former Philippine first lady Imelda Marcos are headlining a jewellery sale on Thursday that Christie's expects will attract strong Asian buyer interest.
Both pieces have not been seen in public for decades and are estimated to sell for between $1 million (Dh3.67m) and $1.5m at the auction of 300 pieces of jewellery. The total sale could reap more than $25m, Christie's said.
"Art and jewellery were more resilient than any other sector in the financial world and people still came and put great confidence in what they wish to buy," Rahul Kadakia, Head of Jewellery at Christie's New York, said of the financial crisis.
"The Chinese market is the biggest market in the world right now, because that's a market that's still building their collections," he said. "We had a lot of requests from clients in China for visas to come and attend the sale so we do know they will be here."
The 39.5 carat Emperor Maximilian Diamond ring was bought by Marcos, wife of the late Philippine dictator Ferdinand Marcos, in 1983 – three years before her husband was ousted from power through a popular revolt.
Known for her extravagant lifestyle and love of shoes and jewellery, Marcos owned the Brazilian diamond until the mid-1990s when she sold it to a US jeweller. Jeweller Cartier set the stone into a ring in 1934 and then Marcos changed the setting.
The stone was originally bought by Archduke Maximilian in 1860 shortly before he was named the Emperor of Mexico. But when he was captured and court-martialed by opposition forces, "legend holds that Maximilian was wearing the [diamond] in a small satchel tied around his neck when he was executed," Christie's said. The diamond ring is now being sold by a private collector.
The Catherine the Great brooch dates back to the mid-18th century when it was owned by Catherine II of Russia, who ascended to the Russian throne in 1762, Christie's says. It was then passed down through several generations of her family.
In 1972 the brooch was bought by a private US collector, whose estate is now selling the jewel.
"It's quite a regal jewel," said Kadakia. "The current owner's mother wore it to the White House for a state dinner in 1973. So it's been through a lot, this brooch, and it's seen a lot of history and has passed through some great times."
In 2009 Christie's sold more than $270m worth of jewellery and diamonds globally with several new records set. The Vivid Pink, a five-carat pink diamond, set a new record price for any gemstone when it sold for $10.8m, while the 32-carat Annenberg Diamond, set a new per-carat record when it went under the hammer for a total $7.7m.
"Jewellery prices have held very strong," Kadakia said. "If you have something that's rare, that's irreplaceable, people pay what they have to pay to own it."
Follow Emirates 24|7 on Google News.