Petrol prices will impact budgets, say residents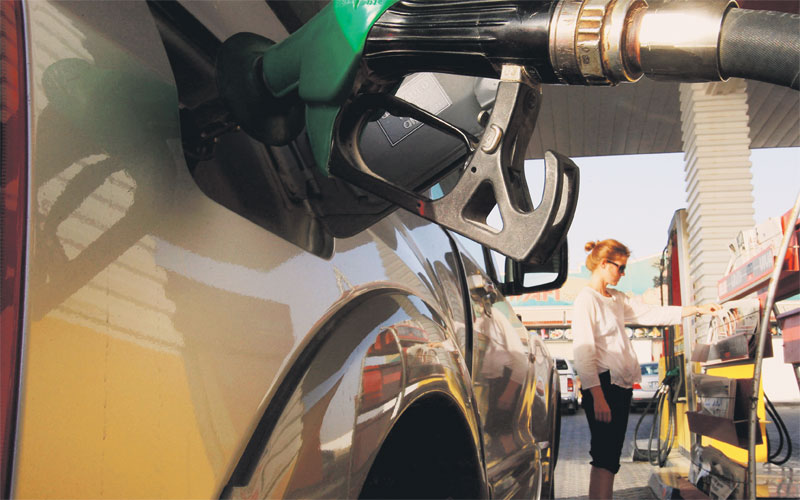 The announcement of a 15 fils increase in the price of petrol has received mixed response from residents and businessmen in the UAE.
Speaking to Emirates24|7, a cross section of residents said they are ready to absorb the minimal impact but professed to a concern about the future fuel price movement in a relatively poor economic situation.
"The petrol rise will definitely impact my monthly budget," said Omana Kuttan, a long-time resident of UAE who commutes from Ras Al Khaimah to Jebel Ali, where she works at a golf club.
"Every day I travel about 300km commuting from Ras Al Khaimah to Jebel Ali. I make it a point to fill the tank in Ras Al Khaimah, Ajman or Sharjah where Adnoc petrol pumps sell discounted petrol E Plus.
"Spending Dh32 at Adnoc stations, I can fill the tank, which is sufficient for two days' travel. I normally do not buy petrol from Dubai because there are no Adnoc stations there.
"Now I fear the rush in Adnoc petrol pumps in Northern Emirates will increase."
Many people who commute between different emirates every day, from Fujairah, Ajman or Sharjah to Dubai, or from Dubai to Abu Dhabi, are caught in the same situation.
"Petrol price was Dh3.95 per gallon, which went up to Dh6.25. Now it will go up further by 15 fils, and there will be more rush in Adnoc petrol stations for E Plus petrol, which is relatively cheaper. The company pays for my official trips, but for my personnel travel I have to spend a bit more," said Joseph P Antony, a service engineer in Deira.
Some residents fear an increase in public transport costs as a result of the fuel price increase.
Abu Dhabi resident Ramesh Gupta feared the rise will trigger price increase in all services, including taxi, public transport and prices of goods.
He said: "If we go back and see, there has always been a price increase in all services and goods when fuel charges are increased. I am certain it will badly affect those using taxis and public transport for commuting.
"This will also give the right to companies to increase prices of consumer products, mainly foodstuff. Therefore, I request the government to further control the prices in the wake of fuel price increase."
Businesses can also expect to be impacted as human resources departments in the private and public sector are required to restructure petrol allowances for sales staff and senior mangers – particularly since the increase comes after a long gap.
Vehicle rental companies, which have long-term contracts with schools and other regular customers to transport their staff, have also been caught unawares by the petrol price increase.
"The diesel and petrol price increase will definitely affect the market and depending on the terms and conditions, some transport operators will have to revise the price.
"When Salik system was introduced, we had to spend Dh750 per vehicle every month and we have passed on the burden to the end users. Now we have realised the market situation and some of the schools will have to absorb the increased cost.
"For tourists, bank or hotel staff, the increase will not have much impact. It is the small- and medium-sized traders, construction and maintenance firms who are going to feel the impact," said Shekhar U, Managing Director at Move & Pick Passengers Transport.
He said his firm already has long-term contracts with contracting firms to transport workers around the UAE and that such agreements could not easily be renegotiated. However, he said his margins would be most affected.
"The diesel price has gone up from Dh9.50 per gallon to Dh10.50 per gallon. The difference of one dirham per gallon will further reduce our margin, which is now in the range of 10 to 15 per cent, compared to 50 to 60 per cent margin that prevailed during the boom period," he said.
Sathish Kurup, Fleet Sales Executive, Al Ghandhi Motors, said most rent-a-car firms and customer-driven vehicles will not be affected as the fuel bill is paid by the customer. "The price increase will have Dh6 to Dh7 difference for one full tank fuel and the monthly impact would be relatively marginal. Most companies are giving fuel allowance and they have to restructure the it now." (With inputs from Nissar Hoath)
Follow Emirates 24|7 on Google News.