A light stir fry of fortunes gained and lost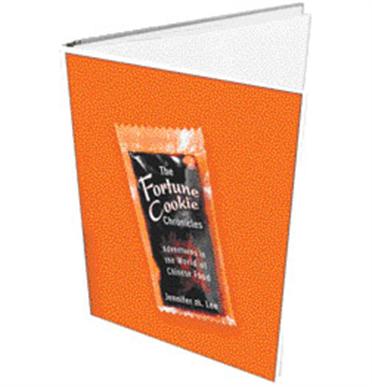 China's Qing-dynasty hero Zuo Zongtang, aka General Tso, probably never had fried chicken. At least not the deep-fried, boneless kind soused in citrusy sweet and sour sauce served at Chinese all-you-can-eat buffets in America. And those "Chinese" fortune cookies millions look forward to after a satisfying meal? They may have originated in Japan.
Jennifer 8 Lee, a New York Times reporter, shares these discoveries in The Fortune Cookie Chronicles: Adventures in the World of Chinese Food.
The story begins with a lottery. In March 2005, more than a 100 ticket holders presented winning numbers in an interstate Powerball lottery. The sweepstakes office went into a tizzy over the unexpected $20-million (Dh73-m) payout. Were the numbers leaked? Turns out the winners got their "tips" from a single source: a simple fortune cookie.
Lee's curiosity was piqued. Her search for the manufacturer led her to question the history of the cookies that go hand-in-hand with the 40,000-odd Chinese restaurants in the US, or "more than the number of McDonald's, Burger Kings and KFCs combined", as Lee puts it.
Lee whets our appetites with light, easy-to-digest stories. We join her in a search for the makers of white cardboard pails (no seams, no glue) and plastic packets of brown sauce. Then there's her trip to General Tso's home, and her round-the-world tour of 15 countries on six continents to find "the world's greatest Chinese restaurant outside China".
Food critics may disagree with her ultimate choice: Zen Fine Chinese Cuisine, a restaurant in a strip mall outside Vancouver. The clincher: "Zen's half-price special was a bargain," Lee writes. "Never forget that 'bang for your buck' is a hallmark of Chinese food."
The book gets meatier when she tells the story of the ill-fated four-month journey of the Golden Venture, a freighter that ran aground off Queens in 1993, carrying nearly 300 illegal Chinese immigrants. Ten drowned trying to make it ashore.
Lee talks to a survivor about his journey: 30 days through the Burmese jungles, a year in semi-captivity in Bangkok, 112 days on the Golden Venture, and four years in detention for illegally entering the US. "Was [it] worth all that?" she asks the man, who now owns a Chinese restaurant in Ohio.
"If you told me to do it again, I wouldn't," he says. "You're gambling with your life." But it wasn't about him, writes Lee. "They don't gamble with their lives for their own sakes. They do it for their parents – and children."
The Fortune Cookie Chronicles: Adventures in the World of Chinese Food. Available at Borders for Dh120.
Follow Emirates 24|7 on Google News.