Activity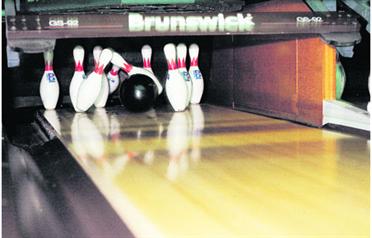 Ten-pin bowling is one of those kitsch activities you do purely for the fun of it. So, having not put on a pair of regulation blue and red shoes for a number of years, I decided it was time to see if I could still hit a strike – without the bumpers.

VAST VENUE

When Thunder Bowl on Sheikh Zayed Road closed down, it was the end of a bowling era in Dubai, but thanks to the Dubai Bowling Centre, enthusiasts can continue their love of the game.

Playing as a twosome is not that fun because a single game is over in a matter of minutes, but getting a group together proved an amusing way to while away an afternoon.

Seven of us took to the lane for the bargain price of Dh95 an hour (it costs Dh15 per person per game otherwise), and soon got into the swing of the game. With more than 20 lanes, there was no need to book, but quite why the attendants manning the desk decided to put us in between other groups when there was plenty of empty space at the other end had us baffled.

THE SCORE BOARD 

It soon became obvious this was not going to be my day and it turned into a male v female battle – with the men vying for first place and each girl determined not to be left behind.

The score board screen soon began having a field day as some players (me not included) found their line and began hitting strike after strike with the odd spare thrown in for good measure. The graphics on the results screen featured everything from grinning horses to exploding maps as all the pins were knocked down. And I must not forget the cartoon boy who loses all but two teeth at either edge to indicate a player had two split pins to go – all of very entertaining especially when coupled with the cheesy background music.

ADDED EXTRAS 

One of the good things about Dubai Bowling Centre is that it doesn't start and stop with the main attraction, it also features a miniature games arcade perfect for those who like a challenge.

There is everything from camel racing to toy lucky dips and basketball to quiz shows. At just Dh10 for most games, the entertainment comes pretty cheap and many of the machines dished out tokens at the end of the session depending on how you performed that can be exchanged for gifts. By the end of the afternoon the group came away with a dart board, enough gear to go to a fancy dress party with and a pen each. What a result!

- Dubai Bowling Centre is located off Interchange Two on Sheikh Zayed Road. Call 04 296 9222 for more information.
Follow Emirates 24|7 on Google News.