All not pink and rosy for Ash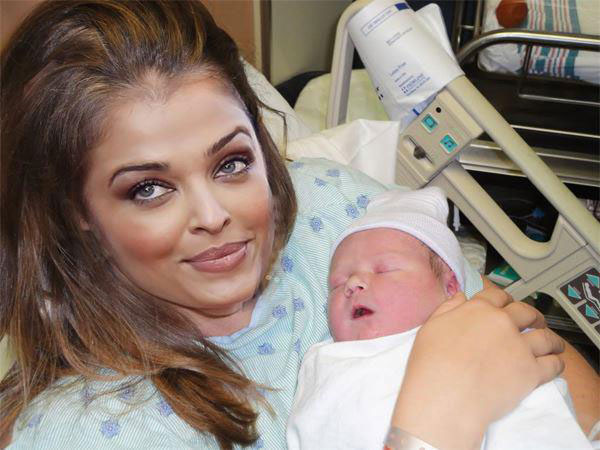 In an industry like Bollywood, where fame is fleeting and competition cutthroat, survival of the fittest is usually determined by your annual box-office tally. However, these days it isn't just a numbers game but also the power the star wields to cross over into the world's biggest film fraternity – Hollywood.

As perhaps India's most recognisable international star, Aishwarya Rai Bachchan ticks all the boxes to be a front contender in this race: She's a former Miss World; she's served on the Cannes Film Festival jury; and even reaped accolades from superstars Julia Roberts and Will Smith – who has said he wants to work with her.

Yet, as her first commercial Hollywood film and fifth international venture, The Pink Panther 2, is released this week, critics are suggesting the move is a little too late – especially since Slumdog Millionaire's Freida Pinto, a virtual nobody in Bollywood and at 11 years younger than Ash's 35, is now the toast of Hollywood.

Even in Dubai, critics for Pink Panther 2 are not hard to come by. "Aishwarya is all hype and if it wasn't for her stunning looks, I don't think she would have much going for her," Mahi Golchin-Deepala, Managing Director of Phars Films and Director of Asian and Iranian Films at Gulf Films says. "The reason for her success in Hollywood is also largely due to her aggressive PR agency."

Flashback to 2003, when Aishwarya's Hollywood career seemed inevitable. Stories first filtered in that the actress had been invited by the Academy Awards committee to present an Oscar but the committee reportedly later denied the claim.

A year later, Aishwarya had supposedly bagged a role in Will Smith's Hitch but due to "conflicting schedules" cited at the time, Eva Mendes got it instead.

In 2005, Ash was billed as the next Bond girl. But when franchise producers Eon denied the story, the actress finally broke her silence and told Forbes magazine at the time it was all gossip.

"That rumour should get a lifetime achievement award. At the time it started, there wasn't even a script – there wasn't a James Bond. It all started, supposedly, with some people who had come to India to meet me. But that was the time I had my accident, so the meeting didn't come about. But it managed to grab headlines," she said.

Critics insist it was a publicity ploy to keep her name in the international press, but industry insiders come to her defence. "The Bond saga was largely generated by the media," Ram Mirchandani, COO of UTV Rampage Production, part of India's largest film production house, says. "It was probably a slow press day, a journalist discovered Ash's agents in Los Angeles and concocted the whole thing."

Whether or not the column inches worked in her favour, the actress did the talk show rounds appearing on Oprah and The Late Show with David Letterman. She also bagged international projects, including Gurinder Chadha's Bride and Prejudice (2004), followed by Mistress of Spices opposite Dylan McDermott (2005), Jagmohan Mundra's Provoked (2006) and The Last Legion with Colin Firth.

Unfortunately, none of these films struck big. Was this a case of choosing the wrong films or was Hollywood just not interested?

Mirchandani says the actress has always excited Hollywood: "When I was in LA a few years ago, a US production house was working on Arranged Marriage. Aaron Eckhart (The Dark Knight) was the male lead and even then, filmmakers wanted Ash as the female lead.

"Forget the fact that her international projects haven't done well at the box-office; her visibility in Hollywood is really working for her."
He insists Pink Panther 2 isn't a bad choice, even though critics have slammed her performance and others haven't even found it worth mentioning. "Pink Panther is a successful franchise. And with a box-office weekend opening of $12 million (Dh44m), the film can't be written off, " Mirchandani adds.

Ash herself has been in quoted as saying that it was always meant to be a Steve Martin film. She recently said: "It's a bit silly and exhausting to even talk about the length of my role… I didn't work in Pink Panther 2 because it was an international project. I got the script. I happily chose to be part of the film. They shot exactly what I was offered."

Could this be a case of famous last words for an actress who, for many, is already past her prime as a leading lady in Bollywood?


Hollywood calling for these Indian stars

Irrfan Khan

If The Los Angeles Times and The New York Times think he's the best thing in Bollywood, who are we to argue? This Khan stole the show in The Namesake (2006), followed by his role as a cop in this year's Slumdog Millionaire. Rumour has it Miramax has signed a hush-hush deal with him.

Akshay Kumar

Even though the Khiladi actor has yet to star in a Hollywood project, he managed to catch the attention of powerhouse Warner Bros to produce his film, Chandi Chowk to China earlier this year. His next will see him romance Denise Richards and Carmen Electra.

Anil Kapoor

After the success of Slumdog Millionaire, Kapoor has reportedly hired a Hollywood agent to market him to the big production houses. If Freida Pinto and Dev Patel can shine, why not him too?

John Abraham

After Water (2006) made it to the Oscars, director Deepa Mehta signed the hottie on for Luna, which also stars Dustin Hoffman and Rachel Weisz.
Follow Emirates 24|7 on Google News.