Also showing in the cinema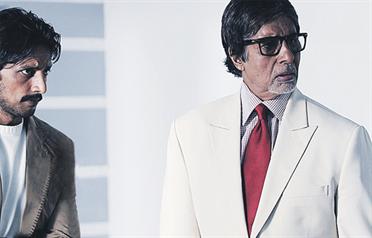 The Code
Experienced New York art thief, Keith Ripley (Morgan Freeman) invites his Miami counterpart, Gabriel Martin (Antonio Banderas) to help him steal two Faberge eggs, worth $20 million (Dh73.4m) each on te black market, from a safe. However, Ripley's cop nemesis Lieutenant Weber is on his case. Will Weber finally get his man behind bars after 20 years of trying?
Up in the Air
George Clooney plays smooth-talking executive Ryan Bingham, whose job is to travel around the United States firing people for bosses who won't do it themselves. Bingham softens the blow by convincing the newly redundant it is the best thing to happen to them. But as other people get in on the action, Bingham begins to re-evaluate his life and decides it is time for a change.
Boogeyman 3
After Sarah witnesses the alleged suicide of her college roommate, a number of horrific events follow causing her to fear a supernatural being might be to blame. But the more she tries to convince people the Boogeyman really does exist, the number of fatalities also begins to grow. She then takes it upon herself to get rid of the evil before the whole campus is wiped out.
Camille
Camille, starring James franco and Sienna Miller, finally makes it the UAE. The movies sees Camille embark on her honeymoon road trip to Niagara Falls with her ex-con husband. But after tragedy strikes, will love save their marriage?
Arthur 2
A seller voiceover cast, including Snoop Dogg, Selena Gomez and Mia Farrow, bring Arthur's latest adventure to life as he goes in search of the forbidden city of Necropolis, home to villainous wizard Maltazard.
Ishqiya
Vidya Balan plays a temptress in this thriller, as she sets out to entice two crooks, played by Nasseruddin Shah and Arshad Warsi.
Rann
Amitabh Bachchan is a media mogul who tries to hold on to his morals during an era of sting operations and sensationlism. Ram Gopal Varma is back in form.
Follow Emirates 24|7 on Google News.