And so the party continues...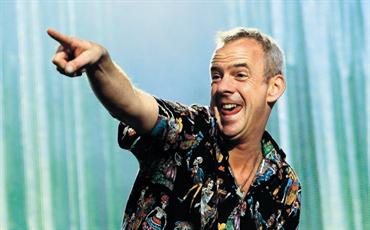 It seems the entertainment sector is unaffected by the looming global recession as more events continue to be announced in the UAE.

From international acts to big Indian stars and top Arabic singers, the credit crunch clearly isn't stopping the party – but many promoters are opting to reduce the ticket categories in order to cater to a bigger audience.

A source from a top Dubai-based organisation, who did not want to be named, told Emirates Business: "To avoid a slump in ticket sales, we're witnessing an increased trend of regional concert promoters reducing ticket categories and selling tickets at cheaper prices.

"Gone are the days when concertgoers are just going to every gig announced in the UAE. Because more events are happening, concertgoers have become more picky. They will only go and watch the artist they are truly a fan of."

However, with the fallout from the downturn still unclear, as-yet-unannounced events could be affected, word from promoters is that sponsors are increasingly hesitant to sign off on events for next winter. But for now, the festivities continue with these new announcements:

TAMER HOSNY

Following his successful concert at Dubai Media City the same time last year, Egyptian superstar Tamer Hosny returns to the emirate for an even bigger gig at Dubai Festival City on January 16. It has been a great 12 months for Hosny.

Not only was he signed on to be the face of Coca Cola Zero, he enjoyed a number one album, number one movie and top-selling world tour.

-Organised by Charisma Events, tickets are on sale priced from Dh195.

ZAKIR HUSSAIN & SANGAM

Indian tabla master Zakir Hussain joins saxophonist and flautist Charles Lloyd and drummer Eric Harland for a blend of flowing, sensuous rhythm and subtly conceived dynamics in an evening of some of the finest jazz the city has seen at the Tennis Stadium at Dubai Aviation Club on January 30.

The trio will be accompanied at various points by the likes of Shankar Mahadevan, U Srinivas, Selvaganesh and Toufic Qureshi.

-Tickets range from Dh120 to Dh1,000.

USTAD GHULAM ALI

The Pakistani ghazal maestro will perform on February 6 at Hyatt Regency Dubai. Best known for classics such as Chupke Chupke Raat Din and Awaargi, the legend has been in the news lately, ever since reports of a ban on his concerts in India in the aftermath of November's terrorist attacks in Mumbai.

The singer, however, was quoted by the Times of India as saying: "No government has stopped me from going to India. A wrong piece of information is in circulation and I'm deeply disturbed by it."

Trained in the old classical style of music, the 68-year-old artist has often voiced his concerns about new-age forms of singing. When asked about the surge of new Pakistani pop bands of late, he famously said: "Frankly, I am really bewildered at their style of singing. How can you sing a song by running and jumping around the stage? The stage is meant for performing not for acrobatics."

-Organised by Signature Events, tickets start at Dh125.

FATBOY SLIM

The world's best-paid DJ – apparently he earns up to £125,000 (Dh700,000) per gig – arrives in the Middle East for the first time ever during the Dubai Shopping Festival 2009.

British-born Slim, whose real name is Norman Cook, has successfully helped take dance music from the clubs into the living room and to the top of the charts in the past decade. To date, the 45-year-old DJ and producer has sold over eight million albums thanks to hits, including The Rockafeller Skank, Gangster Trippin', Praise You, and Right Here Right Now. Catch him on February 11 at Barasti, Le Meridien Mina Seyahi Beach Resort, Dubai.

-Tickets are now on sale for Dh350, but buy them quickly as capacity is super limited.

SHAGGY

Orville Richard Burrell, known to fans as Shaggy or Mr Boombastic, return-jets into the shiny emirate for a third time with a show at Dubai Festival City on February 12.

The multi-platinum-selling, Grammy-winning artist has had five number ones and 11 top 10 singles worldwide – so expect all his hits, including It Wasn't Me, Hey Sexy Lady, In The Summertime and Mr Boombastic.

-Promoted by Loud and Live Events, tickets are yet to go on sale.

PANKAJ UDHAS

Critics may call him a washed-up star, but the legend of Pankaj Udhas still lives on every time Chitthi Aayee Hai gets airplay over the sound waves. The Indian ghazal singer, best known for merging the classical form with new-age pop music, performs at Hyatt Regency, Dubai, on February 15.

The 58-year-old singer first shot to fame when that signature track became a cult classic in the Bollywood film, Naam. He followed up that success with hits Chandi Jaisa Man, Phir Haat Mein Sharaab and Aur Ahista.

Over the past five years, the Udhas flame of fame may have diminished a little but fans continue to relive his past glory.

-Organised by Emirates Vision, ticket prices are yet to be announced.

DESERT ROCK FESTIVAL 2009

The full line-up of this year's metal fest has been announced and they are Motörhead, Arch Enemy, Opeth, Chimaira, August Burns Red and Nervecell.

What's more, organiser Centre Stage Management (CSM) has drafted in concept artist and director Christian Lorenz Scheurer to revamp the festival's image. Scheurer has previously worked on hit movies The Matrix, The Fifth Element, Final Fantasy and Titanic, as well as video game Lord of the Rings: Return of the King. Should be very interesting. The festival takes place on March 6 at Dubai Festival City.

-Tickets cost Dh250.


Ticket line

-Tamer Hosny 04 367 6699

-Zakir Hussain and Sangam 050 421 6250 or 050 426 2440

-Ustad Ghulam Ali 050 846 5959

-Fatboy Slim 800 4669 or 04 278 1666

-Shaggy 07 244 4542

-Pankaj Udhas 04 345 1165

-Desert Rock Festival 2009 04 339 0550
Follow Emirates 24|7 on Google News.