Arabic viewers in for a treat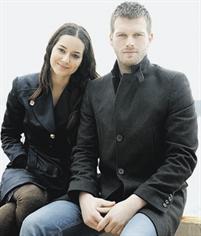 Here is some great news for those who spend their weekends channel surfing but just can't seem to find any decent Arabic shows.

Showtime Arabia has teamed up with the MBC Group for the launch of MBC+ Drama, a new 24-hour Arabic channel that will offer uninterrupted Arabic and Turkish entertainment.

The channel will air from Sunday, offering an impressive line-up of popular programmes up to three months earlier than any other channel, including the newly-dubbed Turkish soap Mirna Wa Khalil (Menekse ile Halil as its known in Turkey), starring Kivanc Tatlitug (popularly known as Muhannad from Noor) and Sedef Avci.

Other must-watch shows on MBC+ Drama include Ahl Al Gharam and Aswar, as well as the hit comedy series Gary ya Hamouda, which features popular Saudi comedians Youssef Al Jarrah and Shereen Hattab.

MBC+ Drama will be free-to-air for current Showtime Platinum and Premier subscribers, while other subscribers can specially order the channel à la carte.
Follow Emirates 24|7 on Google News.