Auntie's latest makes for Prime viewing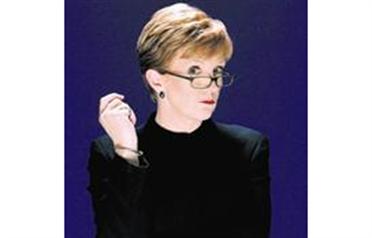 Absolutely fabulous! As of this month, BBC Prime returns to our screens following a partnership with Showtime Arabia.

The all-new 24-hour station, available free of charge to all Showtime Family, Movies, Premier and Platinum subscribers, serves up some top British shows across the entertainment spectrum, from comedies and dramas to ground-breaking documentaries and lifestyle series with fashion, interiors and cooking tips.

And there's a lot on offer besides such fare as Eastenders, Spooks, Absolutely Fabulous and Little Britain.

At a time when many professionals around the world are being told they are the weakest link in their organisations, the pleasure of watching Anne Robinson, pictured, take people apart on the show of the same name may not be as vicarious – but the show is still a hot favourite.

Nine complete strangers come together to play the fastest, meanest quiz show in television and must work as a team if they want to win prize money of up to £20,000 (Dh10,600).

But eight will leave with nothing, as round by round; they lose the player voted the weakest link.

Top medical drama Holby City also finds a place on the station. And the medical mayhem continues with Doctors, the BBC's flagship drama for new talent. It blends standalone guest stories with the continuing personal lives of the regular characters and continues to gain high ratings and critical acclaim.
Follow Emirates 24|7 on Google News.