Bachchan rules out retirement for now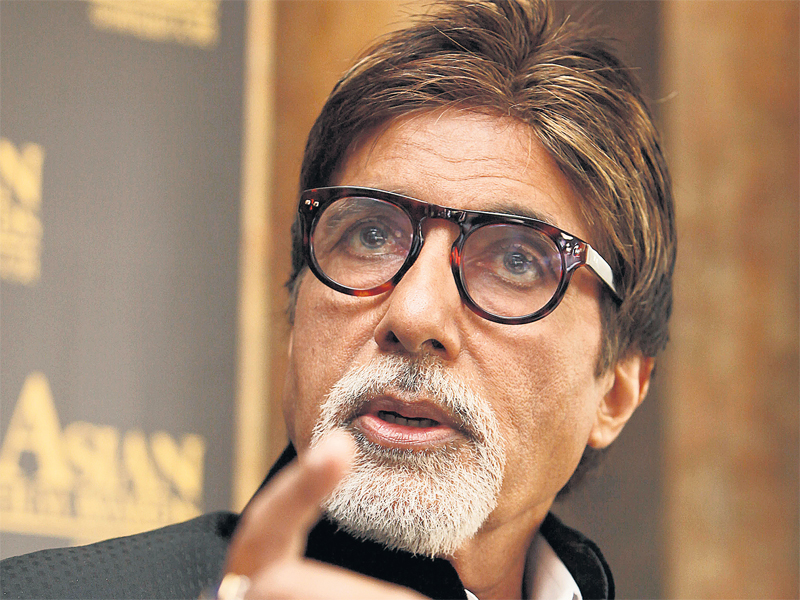 Bollywood legend Amitabh Bachchan, basking in a late flowering of critical acclaim, has no plans to bring down the curtain on his four-decade career despite a number of health scares.
The 67-year-old "Godfather of Bollywood" received the lifetime achievement award at the annual Asian Film Awards held in Hong Kong on Monday.
"If you recognise me, you recognise the Indian film fraternity, and indeed my own country. So, deeply, thank you," said Bachchan, who has appeared in more than 100 movies after he emerged as a tough-guy hero in the early 1970s.
The actor and producer, who founded India's most famous acting dynasty with his son Abhishek and daughter-in-law, former Miss World Aishwarya Rai, said he had no plans to retire.
"I hope I can go back and start working again. So long as there are people who wish to work with me, so long as I remain healthy, I would like to continue working," he said. Last month Bachchan won the best actor title in Bollywood's top film awards for his portrayal of a child with the rapid-ageing condition progeria in Paa (Father), which also featured Abhishek.
After a mid-career slump and financial problems, Bachchan re-emerged this decade as host of India's version of television game show Who Wants To Be A Millionaire? and rediscovered box-office success in Bollywood. Last July he was admitted to hospital with a recurrence of an abdominal injury that nearly killed him in 1982, when masses of fans held vigils praying for his swift recovery.
Reflecting in Hong Kong on his industry, Bachchan said cinema has the rare capacity to bring unity to a fragmenting world.
"In a world that is fast disintegrating, I believe cinema is one medium that brings all of us together in love, in friendship, and in cooperation," he said.
Follow Emirates 24|7 on Google News.