Break brothers back on the run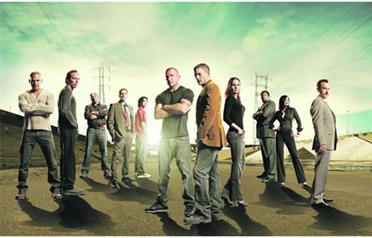 After engineering a daring escape from the hellish, Panamanian prison, Sona, brothers Michael Scofield and Lincoln Burrows are determined to seek justice against The Company – the shadowy group responsible for destroying their lives and killing the love of Michael's life, Dr Sara Tancredi.

All this can only mean that season four of Prison Break has finally made it onto UAE screens.

In this thrilling season, which is showing on ShowSeries every Sunday night – one year before any other channel in the region – Michael's (Wentworth Miller) quest for vengeance leads him to Los Angeles, where his world is turned upside down when Company operative Gretchen, Susan B Anthony informs him that Sara is still alive.

Realising the only way they will truly be free, Michael and Lincoln (Dominic Purcell) vow to find Sara and take down The Company by stealing the organisation's "black book".

With the help of Homeland Security agent Don Self, they assemble a group of allies to accomplish the task: Mahone, Sucre, Bellick and computer expert Roland Glenn. Unfortunately for the brothers, they must also evade Company assassin Wyatt, and find an on-the-loose T-BAG, who unknowingly possesses a vital clue to help them pull off their most difficult challenge yet.

Michael and Lincoln discover the only thing harder than breaking out will be breaking in.
Follow Emirates 24|7 on Google News.