Cameron's next movie could be about Hiroshima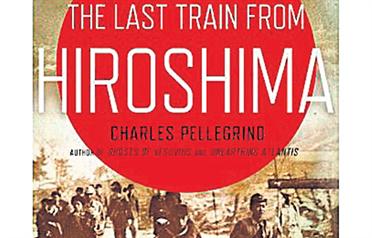 After Pandora, director James Cameron's next film could be about a new book that follows a handful of Japanese who were lucky – or unlucky – enough to survive both the Hiroshima and Nagasaki atomic bombings.

Charles Pellegrino, author of The Last Train From Hiroshima: The Survivors Look Back, said the survivors' shocking story could make it to the big screen in 3-D. It is the result of lengthy research, including extensive interviews with the survivors and those who dropped the weapons towards the end of the Second World War.

He and Avatar director Cameron met one such person, Tsutomu Yamaguchi, not long before he died earlier this month aged 93, and Pellegrino believes it is their duty to commit his story to film. "Mr Yamaguchi called us to him, literally to hold hands with him and gave us each this assignment [of making the movie]," he said.

"We have to figure out how to go forward with this project. With Mr Yamaguchi dead, it's our destiny to."

The 56-year-old author envisages a movie, which combines full-colour, 2-D footage of interviews with survivors with 3-D, sepia-toned reconstructions of the events.

"We must communicate this to the world and stop this ever happening a third time," he said, talking of a kind of "amnesia" about the threat of nuclear weapons since the Cold War ended.

"People seem surprised to hear two cities were hit by atomic bombs. The amnesia has got to such a point that I hear people around me in the United States, even in my own family, using phrases like 'nuke them'."

Pellegrino estimates about 300 people reached Nagasaki by train from Hiroshima after the first bomb fell on August 6, 1945. Of those, some 90 per cent were killed in the second attack, leaving about 30 who survived both.

Those people who did live through the initial blasts were often sheltered in natural "shock cocoons" that shielded them, though many died later of their injuries, radiation or cancer and other long-term effects.

The book, as the New York Times review pointed out, is "not for the weak-stomached". 
Keep up with the latest business news from the region with the Emirates Business 24|7 daily newsletter. To subscribe to the newsletter, please click here.
Follow Emirates 24|7 on Google News.