Caught between fact and fiction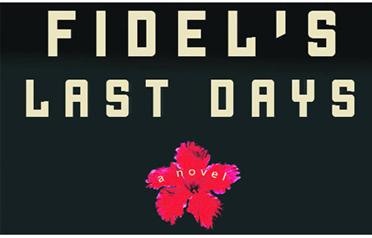 Fidel Castro must die. So says a shadowy but powerful group called the Orchid, which has put a plan in motion to finally do what Castro's enemies have failed to do for almost 60 years.

Key to the assassination plot are Carolina Anzar Perez, an Orchid operative and former CIA agent who grew up in Miami's expatriate community, and Carlos Arroyo Gutierrez, Castro's disillusioned personal doctor and health minister. Both will be asked to risk everything to end Castro's reign.

The elephant-in-the-room problem with this novel is that Fidel's last day has already passed, at least as far as running the country goes. The 82-year-old Communist ceded the presidency to his brother Raul in February last year due to illness and does not appear in public.

But Castro is still in charge in this book, so the tale is caught in a kind of in-between zone. It's too outdated to be ripped from the headlines and too contemporary to read like historical fiction. Putting that aside, Merullo still knows how to construct a good thriller.

He portrays Castro as a bloviating and cunning dictator lording over a country of paranoia, poverty and faded opulence. And Carlos is especially interesting as a once idealistic doctor unhappy with his plum position.

Less compelling is Carolina. She is young, brave, smart, well-off, fit and, of course, beautiful. Ho hum. She doesn't really come alive as a character until the end of the book.

Credit Merullo for ratcheting up the suspense chapter by chapter until the deadly work is attempted. And if the method contrived to kill Castro seems far-fetched, a review of the real-life plots – exploding cigar, pen-syringe, poisoned hankie, etc – that reportedly were considered by Castro's enemies make it seem more plausible.
Follow Emirates 24|7 on Google News.