Celebrity land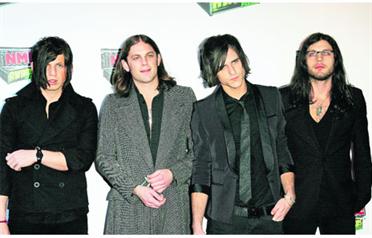 IN DENIAL?

In case you've been hiding under a rock this past week, everyone has been talking about the reportedly rocky state of Jennifer Lopez and Marc Anthony's marriage.

However, reps of both Latino stars have spoken out, insisting that "none of the rumours are true."

Until next week then...

BACK ON OUR SCREENS 

John Lennon is set to star in a television commercial – almost 30 years after his assasination.

According to NME.com, the Beatles legend appears in an advert for the charity, One Laptop Per Child, which is campaigning to supply computers to the world's poorest children.

Permission to use Lennon's voice and image were given by his widow, Yoko Ono.

MUSIC BEFORE FOOTBALL AT CHRISTMAS 

Kings Of Leon have performed a £300,000 (Dh1.6 million) gig for Russian billionaire Roman Abramovich. The rockers performed an hour-long set for the Chelsea FC owner at a posh venue in New York in front of stars such as Mariah Carey, according to British newspaper, The Sun. A partygoer told the newspaper: "He had to pay a premium to get them to play the gig over Christmas."

Abramovich has splashed out in the past for performances by Michael Jackson, The Rolling Stones, Kylie Minogue and Amy Winehouse.

TELE-TUBBY

Russell Crowe has been ordered to slim down for his upcoming role in Robin Hood flick, Nottingham.

The Daily Mail reports director Ridley Scott is said to be less than impressed with Crowe's physique, and "is hoping by the time March comes around that Russell will have shed some pounds."

Will Gladiator Crowe make a comeback?
FIDDY GET NO MORE MONEY 

50 Cent has lost his money-making touch.

After only six episodes, the American rapper's rip-off of The Apprentice, MTV's 50 Cent: The Money and the Power, has been cancelled.

According to the media reports, it seems that "a lack of buzz and poor ratings" are to blame.
Follow Emirates 24|7 on Google News.