Clooney movie is worst ever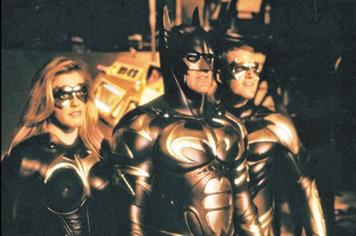 Hollywood star George Clooney's latest movie Up In The Air garnered five Oscar nominations on Tuesday but there is one film about which he may not be so proud – Batman and Robin.

The 1997 movie starring Clooney as the caped crusader with Chris O'Donnell as Robin and Alicia Silverstone as Batgirl came top in an online survey by the film magazine Empire to find the most disastrous film ever made.

Clooney has not been shy about belittling the film and his role in it.

The magazine said it did not just come top in voters' rankings, but got almost three times as many votes as the next entry – John Travolta's Battlefield Earth, a film adaption of a novel by Scientology founder L Ron Hubbard.

And the worst films of all time are...

Here is a list of the top 10 of Empire's list of the 50 most disastrous movies ever made:

- Batman and Robin starring George Clooney, Alicia Silverstone and Arnold Schwarzenegger

- Battlefield Earth (2000) starring John Travolta, Forest Whitaker

- The Love Guru (2008) with Mike Myers

- Raise the Titanic (1980) with Jason Robards, David Selby

- Epic Movie (2007)

- Heaven Gate (1980)

- Sex Lives of the Potato Men (2004)

- The Happening (2008) with Mark Wahlberg , Zooey Deschanel

- Highlander 2: The Quickening (1991)

- The Room (2003)
Keep up with the latest business news from the region with the Emirates Business 24|7 daily newsletter. To subscribe to the newsletter, please click here.
Follow Emirates 24|7 on Google News.