Comeback artists ready to rock in 2009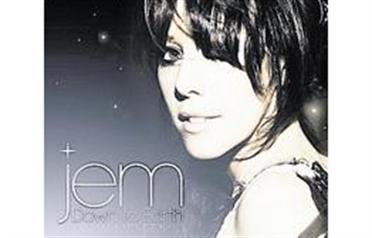 After a slow start to the year, things are finally picking up, with a handful of great releases this week, including new albums from Franz Ferdinand and Jem, who have both been missing-in-action since 2005. Read on to see if they still have what it takes.

Down To Earth by Jem: It's been four years since Jem released her debut album, the million-selling Finally Woken. After making such an impact back then, she disappeared and moved to America to concentrate on other projects – she's written a script, for starters.

Observant fans of the Sex And The City movie will have heard Jem's It's Amazing, which featured prominently in the film. Elsewhere, lead single Down To Earth and Keep On Walking have also been used heavily in adverts and American dramas. That's where the real money is now, and Jem hasn't been slow working that out.

There's no dramatic change to the sound that made Finally Woken such a hit, and with a little more exposure, the Welsh singer could top the success she had last time.

Tonight by Franz Ferdinand: High time we heard something from the Scottish art-rockers, who collaborate with Girls Aloud hitmakers Xenomania on this set. But the resulting album doesn't deviate too far from the band's formula – angular guitars and catchy hooks about girls and boys. Unfortunately, Tonight doesn't do anything as convincingly as their previous outings and for all their effort, they sound like they're going through the motions.

The Kundalini Target by Steve Cradock: Since the early nineties, Cradock has been guitarist in Mod-revivalists Ocean Colour Scene and mainstay of Paul Weller's band. Considering his reputation as one of the best players of the last 20 years, it's strange it's taken him until now to release a solo album.

Musically, there's nothing surprising here with generous nods to The Small Faces and Paul Weller's more folky compositions. Talking of The Modfather, he appears on a number of tracks here, his recognisable voice providing some meat to Cradock's own rather disappointing vocals.
Follow Emirates 24|7 on Google News.