Diary what's on this week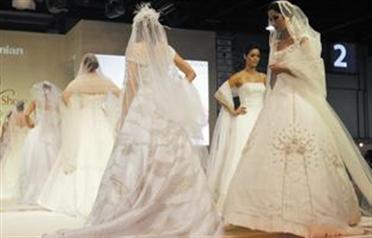 Today – The Bride Show Abu Dhabi, the largest wedding and fashion event in the capital, wraps up at the exhibition centre with one more day of beauty demonstrations, latest trends and raffle draws.

Tomorrow until Monday – The Wealth Management Summit in Dubai this week aims to address ways to capitalise on opportunities and overcome the challenges facing the region's wealth management industry.

Tomorrow until Tuesday – This year's Global Competitiveness Forum takes place in Riyadh under the theme "Responsible Competitiveness". More than 100 of the world's most distinguished leaders are expected to discuss international trade, FDI, the environment and sustainability, and the micro- and macroeconomic consequences of becoming globally competitive, among other topics.

Tomorrow until Tuesday – The 2009 Middle East Project Finance expo takes place in Bahrain this week. The event promises insight into project financing and the deals that can bring increased value and liquidity to the marketplace.

Monday until Tuesday – The Saudi Financial Services Forum in Riyadh this week is set to discuss financial services in the kingdom, with a focus on investment banking, asset management, custody and arrangement, and advisory services.

Monday until Thursday – Arab Health 2009 will be held in Dubai to showcase products and technologies by over 2,300 global companies in the healthcare sector.

Thursday – The Derivatives World Middle East 2009 conference held in Dubai is set to bring together senior representatives of funds, property houses, arcades, brokers, clearing houses, exchanges, regulators and investment banks to present the one-day-only event.


This day in history 

January 24, 1984 – The first Macintosh from Apple Computers went on sale 25 years ago today. The debut marked the introduction of the company's first Mac personal computer – with 128KB of memory and the original green cursor on black screen – that is now immortalised in advertisements as a trendy alternative to clunky PCs. The first Mac was replaced by a 512KB model in October of that year but its intelligible look and feel has since set the standard for almost every personal computer to follow.
Follow Emirates 24|7 on Google News.