Diary... What's on this Week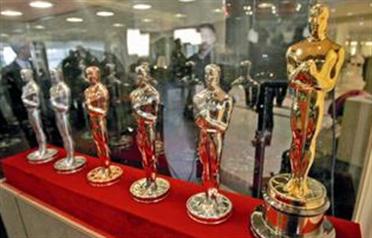 Tomorrow – European G20 states of Germany, Britain, France and Italy, meet in Berlin to lay the ground work for the G20 meeting in London on the financial crisis in April

Tomorrow – The Academy Awards, above, take place in Hollywood, California

Tomorrow until Wednesday – The Middle East Airport Projects 2009 at the Park Hyatt Hotel in Dubai.

Tomorrow until Tuesday – Mena Oil and Gas Asset Integrity 2009 in Doha

Tomorrow until Wednesday – Middle East Sukuk Networking Forum, examining the future of the sukuk industry in light of the credit crisis

Tomorrow until Thursday – Ninth International Defence Exhibition and Conference 2009, an event for government officials and military personnel to source technology and equipment for defence

Monday until Tuesday – Capacity Middle East 2009, taking place at the Crowne Plaza, Dubai

Tuesday until Wednesday – Annual Islamic Finance Summit London, an event for market practitioners featuring world renowned Shariah scholars, including Sheikh Hussain Hamed Hassan, Dr. Mohamed A Elgari and Sheikh Nizam Yaquby. Held at the Landmark Hotel, London

Tuesday – The World Agriculture Forum's World Congress takes place outside of the United States for the first time, in Kampala, Uganda, due to heavy interest in Africa


Today in History

February 21, 1972 – Richard Nixon, pictured, arrived in China for an eight-day official visit. He was the first US president to visit the People's Republic since its inception in 1949.

The meeting between Nixon and Chinese Premier Chou En-Lai resulted in a pledge to expand cultural contacts between the two nations and plans to establish a permanent US trade mission in China. In addition, the US agreed to a gradual withdrawal of its troops from the island of Taiwan.
Follow Emirates 24|7 on Google News.