Foxx and Co put maleness into new releases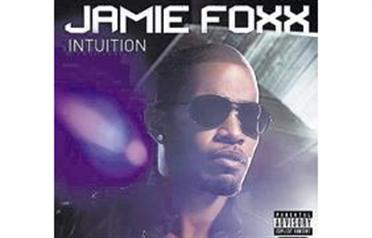 Male artists make up our selection of reviews this week, from the very delectable Seal to composer AR Rahman on the soundtrack for Slumdog Millionaire, for which he won a Golden Globe earlier this week.

Intuition by Jamie Foxx: Tapping his musical side, actor Jamie Foxx debuted at No3 on the US Billboard 200 with this new set.

That ascent was no doubt buoyed by the infectious first single, Just Like Me featuring T.I., and the remix She Got Her Own with guests Ne-Yo and Fabolous. Sporting production by Chris "Tricky" Stewart, Terius "the-Dream" Nash and Timbaland (on the funky standout I Don't Need It), Intuition contains additional assists from the usual suspects (Lil Wayne, T-Pain) on songs mirroring the formulaic vein of most contemporary R&B and pop.

But it's on the album's romantic second half that Foxx winningly struts his stuff. He channels Marvin Gaye on the melodic I Don't Know, then steams up the proceedings on the sexy duet Freak'in Me with Floetry's Marsha Ambrosius. Bonus track Love Brings Change is a sublime reminder that music is more than just a wannabe sideline for Foxx.

Music from the motion picture Slumdog Millionaire by Various Artists: The star of this soundtrack set is M.I.A.'s already lauded Paper Planes – which appears in two versions, one of them a groovilicious, gunshots-free remix that alone is worth the album price. But if there's justice in the world, that established hit will serve to expose pop and club fans to the music of AR Rahman, the prolific Indian film composer who wrote the other 11 tracks on this set.

There are traditional moments in the polyrhythmic wash of Ringa Ringa and the album-closing tattoo of Jai Ho, but he focuses more on synthesisers, bringing slinky funk overtones to Gangsta Blues, thumping Germanic electronic patterns to Millionaire and a popping synthesiser straight out of Donna Summer's I Feel Love to the tuneful Aaj Ki Raat. A rare soundtrack that holds up well independent of its film.

24 Hours by Tom Jones: Rather than stage a stripped-down comeback in an incense-laden studio with an acoustic guitar, 68-year-old Jones struts in the other direction, having waited for the full Amy Winehouse-led rebloom of the bombastic rock 'n' soul he once popularised. Jones roars out of the box with Tommy James & the Shondells' I'm Alive, a sweat-soaked jumpsuit of a song with fierce maleness.

The Bono-penned Sugar Daddy is basically a smirking kiss-off to anyone who dares doubt his continued virility. Then there's the Bruce Springsteen obscurity The Hitter, about a past-his-prime boxer who can't stay clear of the fight. Like Jones, you might be wondering what he could possibly be doing in the ring, until he lands a hook or two.
Follow Emirates 24|7 on Google News.