Hollywood slums it with award-winner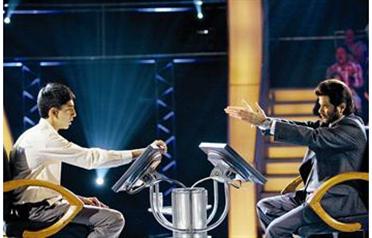 Why is it that every time a film about India hits the big league, its biggest critics are Indians themselves?

Deepa Mehta was victimised for Water (2005); Mira Nair's adaptation of The Namesake (2006) was ambushed for lacking emotional depth; and now British director Danny Boyle suffers with his award-winning Slumdog Millionaire.

After winning four Golden Globes, five Critics' Choice Awards and narrowly missing the Best Film accolade at last year's Dubai International Film Festival, Slumdog still gets beaten to the bone by the iconic Amitabh Bachchan who, even after being glorified in the film, blogged "the film causes pain and disgust among nationalists and patriots...". He is one of many.

As a foreigner, Boyle's Mumbai is energising and gritty. Yet, its treatment is painfully predictable, exhausting every existing Western stereotype about India.

But that aside, the director's heavily doctored adaptation of Vikas Swarup's best-selling novel, Q & A, is technically superb – crazy camera angles et al – and backed by an earnest cast and pulsing soundtrack by AR Rahman.

The film revolves around Jamal Malik (Dev Patel) and his brother Salim (Madhu Mittal), two of Mumbai's street children, or slumdogs, who write their own destiny – one turns to a life of crime, while the other chooses honest dealings.

Playing out like a Bollywood film, Salim is the black to Jamal's white knight, ever manipulative, to the extent of even stealing his brother's love, Latika (Freida Pinto).

Desperate to be reunited with Latika, Jamal makes his way on to the reality gameshow, Who Wants to be a Millionaire? and goes on to successfully answer every question pitched at him by the (annoying) host, Prem Kumar (Anil Kapoor).

Sounds cheesy? Probably. Yet, Boyle scores with his realistic image of India, backed by breakthrough performances by the film's child stars.

The rest of the cast do their bit, but British-born Patel just can't seem to get his accent right, slipping into a more cultured diction that would have him laughed out of any Mumbai slum.
Follow Emirates 24|7 on Google News.