'I spend way too much'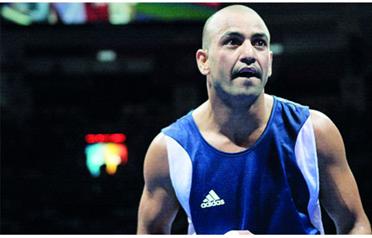 Akhil Kumar has become one of the hottest names in Indian boxing after beating world champion Sergey Vodopyanov at the 2008 Olympic Games. Here, he talks to Emirates Business about all things money.

My first salary was Rs5,000 (Dh400) p/m when I joined Indian Railways in 2001.

I spent it repairing and painting a small temple that was in my village.

What is your money philosophy? Money means a lot to me, but it certainly isn't everything.

Cash or credit? I use cash or debit cards. No credit cards for me as I spend way too much. Money does not remain safe with me. My family looks after my money. They fear that I will spend all so I do not have much.

How much cash is in your wallet right now? I must have about Rs2,000 to Rs2,500.

Are you insecure about money? I used to be insecure about my future but now I am not as my hard work has paid off.

What was the first lesson your parents taught you in connection with money? My father taught me that luck plays an important role in one's life. He also told me that of what little I have I should give some to others. And I have always made an effort to support my family.

What is your biggest expense each month? My mobile phone bill.

What do you invest in? I do not have a lot of money to invest. However, I have bought a plot in Delhi and am building a house.

What exactly do you understand of the current financial crisis? I do not understand the credit crisis. To me, my world is boxing and I do not understand anything else.

Do you know exactly how much you're worth? No. But I know I can be worth a lot when I do well.

Do you put away money for your retirement? I have no plans for retirement, because I have not started living my life fully. As the philosopher Swami Vivekananda said: "Arise, awake and stop not until the goal is reached." I am not satisfied yet.


Cv

AKHIL KUMAR 

AGE: 27

SOURCES OF INCOME: Boxing, guest appearances

CLAIM TO FAME: Received his initial training at Bhiwani Boxing Club, where he was coached by Jagdish Singh, whom Kumar lists as one of his biggest influences. In 2005, he won the gold medal at the Fourth Commonwealth Federation Boxing Championships, then won gold at the 2006 Commonwealth Games. His biggest win to date was at 2008's Beijing Olympics.
Follow Emirates 24|7 on Google News.