Italian fashion house looks to Asia and South America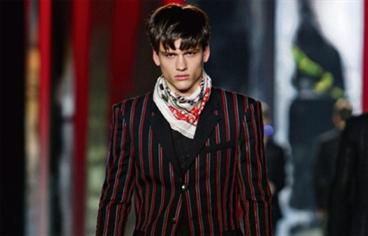 Fashion house Roberto Cavalli is looking to boost its accessories segment and expand in South America and Asia Pacific this year, its chief executive said, adding there were signs of improvement in the luxury market.

Gianluca Brozzetti said in an interview that the fall in consumption in Europe and the United States had stop-ped and there was "some sign of things getting better". There is growth in Asia.

"We are seeing positive signals. The [sales] haemorrhage seen at the end of 2008 and in the first half of 2009 has stopped," Brozzetti said.

"In certain geographical areas, there is a recovery but we are cautious looking ahead… [compared to the first half of 2009], I confirm there is some improvement. We hope it stays in 2010."

Luxury groups are looking to win back consumers as they emerge from the worst economic crisis in decades that has sapped demand for designer goods. A tepid recovery is seen in global luxury sales this year, experts have said.

Cavalli, which showed off its autumn/winter 2010/2011 menswear collection on Sunday as part of Milan Fashion Week, said in September first-half sales fell 19 per cent to €88 million (Dh464.68m), with half the fall due to problems at IT Holding fashion production unit Ittierre.

IT holding is currently in special administration. Cavalli is one of Milan's top fashion names alongside Giorgio Armani, Prada, Gucci, Versace and Dolce & Gabbana.

Brozzetti was named chief executive officer in September when the founding designer hired two top luxury and fashion sector managers to run the group, dropping a plan for a private equity partner to support its growth plan. The fashion house this week announced a new chief executive for its US subsidiary, Robert Donofrio, as part of its management restructuring programme.

"We are working with the management teams looking towards the future of the company, rationalising, organising operations," Brozzetti said, when asked about plans for 2010.

"We will pay particular attention to accessories, which is an area for ample growth for us. We will also look at new geographical areas in America, South America and in the Asia Pacific area."

Designers have become increasingly aware that jewellery, hats and shoes give shoppers without the spending power for a red-carpet frock a way of buying into their favourite brand.

Accessories have also proven relatively resilient to downturns as shoppers use them to freshen up last year's recycled wardrobe.

Cavalli is known for his animal prints and flowing dresses. He counts many celebrities among fans, such as the Spice Girls.

On Sunday, Cavalli presented his menswear line including jackets with emphasised shoulders, overcoats with fur-trimmed hoods over slim trousers that were cut under the knee or were long and slender. Models also wore metallic tank tops, jaguar print trousers and wide-netted belts with medallions. (REUTERS)


Armani not for sale

Giorgio Armani will never sell his fashion empire and has no plans to hand over any of his workload, the 75-year old designer was quoted as saying earlier this week as his autumn/winter fashion shows kicked off.

Armani – whose business is worth about $2.4 billion (Dh8.81bn) a year in sales – has recently delegated more responsibility to non-family members and last month said "there comes a time when you must hand it over".

That added to speculation about his health since a bout of hepatitis left him frail last year, and Armani himself has kept investors guessing on the future of the company, at times hinting at a bourse listing and at other times signalling he could sell.

"I will never sell because I don't need to and I don't want to," he told Italy's Corriere della Sera newspaper in an interview published on the day of the autumn/winter menswear show for his Emporio Armani line.

"And I'm not stepping aside either, as long as I can, touch wood, keep up this pace," he said.

"I don't give a damn about a super-golden pension, I wouldn't know what to do with it," he added.

The white-haired designer who started his own collection more than 30 years ago is one of the best-known designers in the global fashion industry and his business also takes in interior design, hotels and perfumes.

"This is my life, I don't have any other and I don't want any other. If I could, the only thing I would change is my age," he said.

Armani told the newspaper that the hotel he designed in Dubai's Burj Khalifa, the world's tallest tower, was "a special thing… a sort of monument to what I have done in my life".

The hotel spans 36 floors and includes five restaurants, he said.

Armani has a joint venture with Dubai-based Emaar to develop hotels worldwide.
Keep up with the latest business news from the region with the Emirates Business 24|7 daily newsletter. To subscribe to the newsletter, please click here.
Follow Emirates 24|7 on Google News.