'Money is important'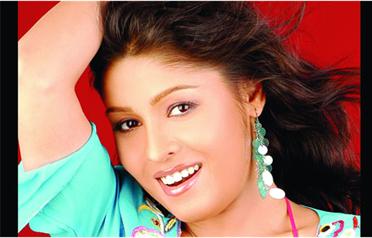 If there is any Bollywood singer who has the potential to be a legend as big as Lata Mangeshkar and Asha Bhonsle, it is Sunidhi Chauhan.

She may be talented in music but is she as talented in handling her finances? Emirates Business decided to find out more.

What was your first salary? Since I'm a singer, I never obtained a proper salary. But my first assignment was when I was five years old. It was a gig in Delhi and I got paid Rs200 (Dh15.4) for it. I was too young to spend it so I gave the money to my dad.

What percentage has your salary increased by since then? Before I earned in hundreds and now I earn in hundreds of thousands.

What's your money philosophy? Money is important for buying the things you like but it cannot bring happiness. Happiness comes from the things you buy.

Are you insecure about money? No, I'm not too worried about money.

What was the first lesson your parents taught you in connection with money? They never taught me anything – I'm self-taught!

Do you prefer using a credit card or cash? A card. I have just one credit card.

What's your biggest outgoing each month? I spend the most on clothes and shoes.

If you had to scale down your expenses, what would be the first thing you'd do? I don't think I would ever have to because everything is taken care of for me.

What is the most expensive item you've ever bought? My car.

If you could buy a house anywhere in the world, where would it be? It would be a small cottage in Canada.

What do you invest in? I don't invest much.

Do you give expensive gifts or cheap ones? That depends on who the present is for.

What's the biggest tip you've ever given? I don't give many tips. I don't think about it.

What do you understand of the current credit crisis? Well, I'm not the only one suffering. Everyone's going through it. (Sanskriti Media)


CV

SUNIDHI CHAUHAN 

Age: 24

Sources of Income: Playback singing for films, albums and performances

Claim to fame: Sunidhi Chauhan shot to fame by winning reality singing show Meri Awaaz Suno. Her first career boost was when composer Sandeep Chowtha asked her to sing for the film, Mast.
Chauhan has the distinction of singing in Hindi, Tamil and Telugu languages, and has won awards for her songs.
Follow Emirates 24|7 on Google News.