Net benefits for film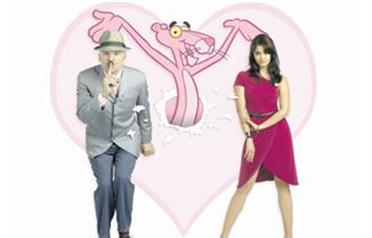 Hollywood is getting a crash course in the ways of the worldwide web these days, making way for online films on demand to emerge as the next big thing in the multi billion dollar internet.

A Viacom-led alliance of Hollywood studios says that by year's end it will launch a website where internet users can view exclusive films and television shows on demand, at the click of a mouse.

Viacom's joint venture, dubbed Studio 3 Networks, said the "next-generation entertainment service" will be called Epix, offering productions from Paramount Pictures, Metro-Goldwyn-Mayer Studios, United Artists, and Lionsgate films.

"With Epix, we are creating a new category of entertainment service for consumers that is unlike anything that exists," said Studio 3 President Mark Greenberg. "It is the first brand to hold exclusive exhibition rights to movie content that can be delivered anywhere."

Films available will include the Brad Pitt hit, The Curious Case of Benjamin Button, along with the Robert Downey Jr-starer Iron Man and the Pink Panther sequel featuring Steve Martin and Bollywood's Aishwarya Rai Bachchan.

Directors' notes, outtakes, audition clips and other extras will accompany online films. The online service is to kick-off with a library of more than 15,000 works, as well as original television programming.

"Epix is a powerful entertainment service for a new generation of Americans," Greenberg said.

"Fuelled by a team that has created programming for specific target groups, including Nickelodeon and MTV, we are bringing a unique understanding of the way Americans want to watch and interact with entertainment today."

Those involved in the venture hoped to arrange for Epix to extend to a television or cable channel.

And while Hollywood is gearing up to entice the tech savvy generation, can the British be far behind?

Rather than focusing on the latest blockbusters, the United Kingdom Film Council has launched a "Google for films" search engine that will dig up films dating back to your grandparents' time.

So if you fancy checking out the classic 1960s Japanese horror flick Onibaba, or indulging in a bit of old-fashioned British comedy with The Lavender Hill Mob, the search engine will help movie goers track down their favourite films, from the mainstream to the obscure.

The website, www.findanyfilm.com, is free to use and contains records of more than 30,000 films, or roughly seven years' worth of viewing, in 20 genres and over 60 languages.

"Like a Google for films, it is the first time anything like this has been delivered on the internet that indexes all available films in the UK and is totally free to use," the council said in a statement.

The site tells visitors how to watch a movie, whether at the cinema, on TV, DVD, Blu-ray, online or by downloading legally.

One aim of the site is to crack down on illegal downloads, which have been the thorn in the side of the film and music industry.

In the case of Onibaba, about a widow and mother-in-law who survive by murdering Samurai and selling their armour, it is available on DVD from several major retailers, and the site can take you to the relevant page to buy it.

Findanyfilm.com also has an "alert me" function, which tells the visitor when the movie becomes available on television, at the cinema or on the internet.

"This site is going to transform how consumers find the films they want to watch. We will soon wonder how we ever coped without it!" said Peter Buckingham, head of distribution and exhibition at the UK Film Council who pioneered the site. Searches can be refined by inputting a mood, a location or using keywords like "fairytale ending".

Now all we need to complete this advancement in technology is a term that redefines the meaning of couch potatoes as sitting in front of our computers.
Follow Emirates 24|7 on Google News.