New acts and remixes brighten up 2009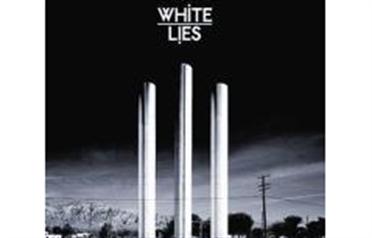 With 2009 now upon us, the new rising stars debut their material, with White Lies and Lady GaGa both releasing albums. But just to even things up, we've thrown in some Kylie, too.

To Lose My Life by White Lies: White Lies are a trio of school friends, Harry McVeigh, Charles Cave and Jack Brown, and until about a year ago, were known as Fear Of Flying.

But they abandoned those songs and regrouped, drastically changing their style of music in the process. What we're left with is a gloomy, atmospheric sound, with themes ranging from love, fear, death and fear of death.

Musically, despite the band's insistence otherwise, there are giant nods to Joy Division, Interpol, Editors and the eighties' pomp of Tears For Fears. Singles To Lose My Life and Death are stand outs, but it's Fifty On Our Foreheads, with its grandiose arrangement and McVeigh's Julian Cope-esque voice coming to the fore that steals the show.

The Fame by Lady GaGa: With her single Just Dance already at number one both in the UK and the US, you can expect this album to chart pretty highly. Like a cross between a younger Madonna and Gwen Stefani it is mashed together with some Timbaland beats – needless to say, it's pure pop with no airs and graces.

Don't expect anything particularly deep here, this is strictly good-time music. A bit filthy, openly shallow but catchy all the same.

Boombox by Kylie: With her slick moves, glossy image, mysterious persona and habit of working with hip producers, Kylie has long been the consummate pop star. For a time, she could do no wrong. But her last two albums, after all, have been lacklustre affairs. Boombox comes at a time when Kylie needs to remind us why she's in the position she is.

Among the remixes, Can't Get Blue Monday Out Of My Head is a high point, followed by The Chemical Brothers' take on Slow and Mylo's I Believe In You.
Follow Emirates 24|7 on Google News.