New TV channels introduced to the region today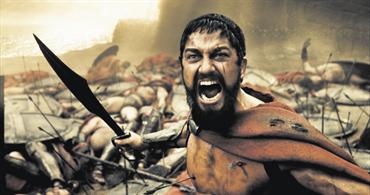 No, your satellite receiver didn't pack in this morning. Thanks to the launch of the Orbit Showtime Network (OSN) today – a result of a merger between Orbit and Showtime that was first announced less than six months ago – subscribers are being advised to retune their decoders in order to receive the new channels, which went live at midnight.

While none of the channels have been removed, their logos have changed so that former Orbit and Showtime channels now have the same identity. What's exciting for TV lovers, however, is the introduction of eight new channels – which include three high definition ones – at no additional cost.

Emirates Business takes a look at the new channels being introduced, and what shows to look out for.


OSN Arabia

For the first time in the region comes the launch of a channel completely dedicated to Arabic viewers who are fans of international entertainment.

OSN Arabia is to show Hollywood movies, such as 300, The Forbidden Kingdom and The Chronicles of Narnia: Prince Caspian, as well as the shows House MD and CSI NY all dubbed in Arabic. Subtitles are so last season.

OSN Variety

An additional variety channel makes it into OSN's entertainment and lifestyle bouquet.

Expect plenty of chat shows, style and lifestyle programmes, including the likes of Jay Leno, Jimmy Kimmel Live, Good Morning America Live, The View and The Martha Stewart Show.

Food Network

Another first for the region is the launch of America's popular Food Network, which offers a combination of credible cooking, fresh ideas and high-energy entertainment to inspire foodies and non-foodies alike.

In the Middle East it will showcase cooking series from well-known chefs including Ina Garten's Barefoot Contessa and Rachael Ray's 30 Minute Meals, alongside brand new episodes of the popular entertainment show Food Network Challenge.

BET

Black Entertainment Television (BET) is the first and only television network in the US primarily devoted to the attraction of African American viewers and is packed with urban music, entertainment, celebrity, news and fashions.

With African culture being a heavy influence in the Middle East as well, BET makes its highly anticipated debut in the region today.

ID Investigation Discovery

This new network launch from Discovery offers a compelling line-up of crime and investigative programming from the US and from around the world, and focuses on the science of forensics and how it is used to solve the toughest real life crimes and some of the most puzzling mysteries.

OSN Movies HD

The first of three new high definition channels, OSN Movies HD offers everything from film and TV shows to sporting events in HD. February sees the premieres of the latest seasons of CSI and House MD, the movies Valkyrie and Saw V, as well as live coverage of top English Premier League matches, including Chelsea vs Arsenal next Sunday.

Discovery HD Showcase

Set to become the network's premium service factual entertainment channel, Discovery HD Showcase will include Discovery's most popular programmes, such as Mythbusters, American Chopper, Ultimate Survival, and Time Warp.

Nat Geo Wild

Nat Geo Wild HD will deliver the most intimate encounters with wildlife, enabling viewers to get closer to the wildest corners of the natural world through stunning visuals and superior sound quality.

The channel features world-renowned experts and scientists including National Geographic resident herpetologist Dr Brady Barr, filmmakers Dereck and Beverly Joubert and aquatic ecologist Zeb Hogan.

OSN has revealed that even more channels are set to be introduced during 2010, so with the summer kicking in a few months, invest in a cross trainer, set it up in front of the telly and catch up with your favourite shows.


Crack The Code

Retuning your decoder should be easy. Just follow the instructions in your user manual and you should have no problem.

However, if your receiver starts giving you grief, the best solution is to visit OSN's website at Orbitshowtime.com.
Keep up with the latest business news from the region with the Emirates Business 24|7 daily newsletter. To subscribe to the newsletter, please click here.
Follow Emirates 24|7 on Google News.