No thrills in Grisham's latest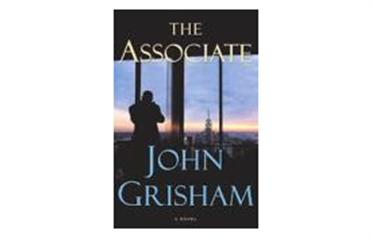 Is there a bigger Boy Scout in popular fiction than John Grisham? It's hard to imagine a thriller writer who is any more squeaky clean.

In The Associate, soon to be made into a film with Shia LeBoeuf, a Yale Law School graduate is blackmailed into working as a mole in a swanky Manhattan law firm. Some high-pressure thugs convince Kyle McAvoy, Grisham's legal Candide this time around, that a video of a sleazy frat party could result in his being accused of rape if he doesn't do their bidding.

The thugs are itching to get their hands on documents pertaining to a defence-contracting lawsuit worth billions to the successful litigant.

Grisham mercifully dispenses with the details of the lawsuit in a few pages, focusing on the cat-and-mouse game Kyle plays with his blackmailers, who keep him under constant surveillance.

The scenes where Kyle outwits the baddies are the most entertaining parts of the book, but they also point out what's wrong with it. It's as if Grisham believes that Kyle would be sullied by displaying some sneakiness, even sheer joy in sticking it to the hoods running his life.

You don't need to be sadistic or foul-mouthed to write a good thriller, but you need exactly what Grisham lacks: A taste for cunning, meanness and grit. Grisham even includes a murder to show how tough Kyle's opponents are. But he sets up a big showdown only to walk away from it, and so the tension just dribbles off.

It's no surprise that Grisham is a thriller writer disdainful of thrillers. He's a lawyer disdainful of the law. Worse, Grisham's country-mouse attitude toward the big city – where apartments rent for thousands of dollars a month and you can't find a good $3.99 blue-plate special at the local diner – is a drag.
Follow Emirates 24|7 on Google News.