Not fat enough for two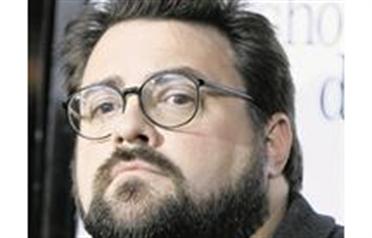 Film director Kevin Smith has reignited a heated debate about airlines' treatment of overweight passengers after being thrown off a flight for being too large to fit in one seat.

An angry tirade posted on his Twitter page about the way he was treated by Southwest Airlines last weekend has fuelled a wave of protests from some angry passengers while other travellers have stood by the airline's decision.

"If you look like me, you may be ejected from Southwest Air,'' wrote Smith, posting a photograph of himself on the plane, puffing out his cheeks.

Smith, director of the new Bruce Willis movie Cop Out as well as Clerks and Chasing Amy, said a Southwest Airlines pilot ejected him off a flight from Oakland to Burbank, California, because the pilot believed Smith didn't fit properly into just one seat and was a "safety risk".

"I'm way fat... But I'm not THERE just yet,'' he wrote.

Smith said he had actually booked and paid for two seats on a later flight but moved to an earlier flight as a standby passenger that only had one seat available.

His posting prompted a barrage of angry responses from other disgruntled customers, adding to an ongoing debate over the treatment of overweight customers by airlines and whether they should have to pay for two seats.

Air France found itself at the centre of this heated debate last month after it was misreported that the airline was planning an extra charge for passengers unable to fit into a single seat.

Southwest Airlines says its policy requires travellers to be able to fit safely and comfortably in one seat and be able to lower their armrests or buy a second seat.

United Airlines also has this policy and both airlines have a policy that overweight passengers can claim a refund on the second seat if the plane is not full.
Keep up with the latest business news from the region with the Emirates Business 24|7 daily newsletter. To subscribe to the newsletter, please click here.
Follow Emirates 24|7 on Google News.