Parenting will cost you trillions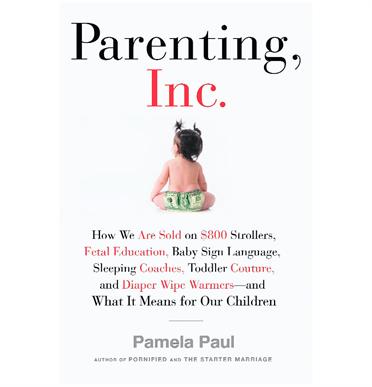 It may take a whole village to raise a child, but a new book shows that corporate America has got in on the act in a big way.
Parenting, Inc. looks at how parents are sold on everything from pre-preschool classes and educational toys to $800 (Dh2,938) designer pushchairs and $1,500 (Dh5,508) nappy bags.
Author Pamela Paul, who worked in marketing for seven years before becoming a journalist, says companies know how easily parents can succumb to pitches of costly and sometimes unnecessary goods and services.
"There's a very basic human instinct to do everything you can for your child and that often translates into buying everything you can," said Paul, whose previous books include The Starter Marriage and The Future of Matrimony.
Marketers told Paul that working parents tend to feel guilty about the time they spend away from their children and try to compensate by spending money on them.
Parents are also keenly aware of the competition that often begins with the preschool admission process, making them especially susceptible to claims that a toy, book or DVD will make their children smarter.
"Ever-present is the disquieting thought that if we don't buy these toys for our own children, other parents will.
"Their kids will have every opportunity. Our children will fall irredeemably behind," she writes.
But some of these products are unproven. For example, the founder of the BabyPlus Prenatal Education System in the United States presents anecdotal evidence of the effectiveness of the "sound lessons" foetuses receive from the device, but Paul says there is no way to demonstrate how intelligent a child would be if he or she were not exposed to it.
For the already born, there is a plethora of microchip-equipped smart toys that are intended to teach certain skills, but these can have unintended consequences.
"Many toys on the market today may as well have a sticker on them that says, 'Imagination Not Included,'" Paul writes. "Rather than teach a child how to come up with their own answers, too many of the toys on the shelves dictate a right way to play, one that leads to the correct answer."
Parents also feel pressure to keep up appearances, and companies that offer designer clothing and accessories for babies and young children have benefited.
All these trends add up to big business. The US 'mom market' is estimated at $1.7 trillion a year, with more than $700 million alone coming from toys for children under two. Spending on infant toiletries runs about $548m.
But despite her reservations about the parenting industry, Paul emphasises that her book is not a diatribe. Married and a mother of two, she says she enjoys shopping in children's stores.
Many items were developed by 'mompreneurs' and 'papapreneurs' who simply saw a way to make raising easier, she says. "Huge numbers of parents are grateful."
While she does not know whether a US recession would cause parents to rein in spending, she says she hopes they might start asking themselves whether the next big thing is truly a must-have.
"Armed with a healthy dose of scepticism and solid scientific data," she writes, "we can be better equipped to puncture the parenting industry's myths, while still benefiting from the services and products that make sense for us."
Rich kids
According to British research by financial services provider Liverpool Victoria the average cost of bringing up a baby from birth to 21 in the UK is £180,000 (Dh1.3m) the equivalent to £23.50 (Dh166) a day.
The nappy years cost parents around £45 (Dh325) a week and the first year in school sees a rise to £53 (Dh382), which does not include fees.
A family of four children, all kitted out in new clothes and uniforms, hi-tech gadgets, designer gear and a university education, can set parents back £656,000 (Dh4m) over 21 years.
In the US parents spend more than $200,000 (Dh734,000) for the first 17 years of an average middle-class child's life according to a study by the US Department of Agriculture.
In the Gulf, birth rates are up by almost 10 per cent according to the Department of Health meaning the baby boom has become big business in this region too.
Rahul Saxena, the brand manager for Babyshop,  which has more than 60 outlets across the GCC,  says: "The phenomenal growth rate within the industry has been exponential."
Follow Emirates 24|7 on Google News.