Prime numbers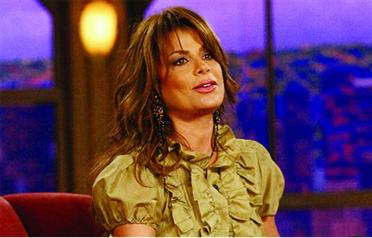 $50K
NO CLOWNING AROUND 

Rap-rock duo Insane Clown Posse are being sued after member, Violent J, launched a soda bottle at one of their fans at a show in 2007.

While the bottle was only meant to be thrown into the audience, it hit John Antonelli in the face, fracturing the bone beneath his right eye. Antonelli is seeking $50,000 (Dh183,600) in damages.

$10M

IS SHE WORTH IT?

Paula Abdul is claiming $10 million from American Idol bosses to take part in the reality TV contest's ninth season.

However, media reports state that Abdul has a back-up plan in case things don't go to, er, plan.

She's in talks with CBS to develop her own talk show. Please, no.

$549M

MORE FINANCIAL AND PERSONAL LOSSES 
German billionaire Adolf Merckle became the latest casualty of the global financial crisis.

Merckle, 74, who was the world's 94th-richest person in 2008 according to Forbes magazine, committed suicide after he lost an estimated $549 million thanks to wrong-way bets on skyrocketing Volkswagen shares.

He jumped in front of a train in the town of Blaubeuren in southwestern Germany on Tuesday.

$6M

CLEARING DEBTS 

With Hillary Clinton still owing $6.3 million in presidential campaign debt, Jon Bon Jovi has decided to help out by performing at a fundraiser for her on January 15.

According to reports, the event is being billed as "a final evening in support of Hillary Clinton for President Debt Relief", and ticket prices range from $75 to $1,000.

Clinton must pay off this debt before she takes the reins as Secretary of State at the White House.

$25M

PRICES KEEP ON FALLING 

Shaquille O'Neal has reduced the price of his old house he is trying to sell. Last year, it was going for $35m; now it's on sale for $25m.
Follow Emirates 24|7 on Google News.