Recession takes the sheen off Oscar gold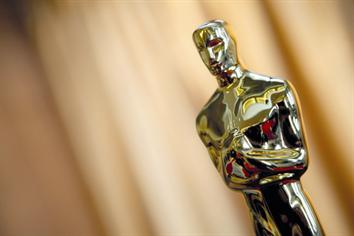 Whether it's the recession, the age of US President Barack Obama or the fact a hopeful movie is favoured to win best film, it's clear that change has come to Hollywood as the Academy Awards approach.

Movie fans and critics have escaped the gloomy economy by seeking out Oscar front-runner Slumdog Millionaire, a rags-to-riches romance about a poor, young Indian boy on an odds-defying quest on a TV game show.

Slumdog Millionaire follows two straight years of dark crime dramas – No Country for Old Men and The Departed – winning the top film honour for best motion picture.

Yet, gloom continues to plague the party planners and caterers as Oscar festivities lose their sheen ahead of Sunday's show.

Celebrity gift-getting suites are open for business but organisers say giving back seems to be more of a priority among the stars.

"Obama asked us for a day of service and we're asking for a night to make a difference," celebrity talk-show hostess Leeza Gibbons says.

Gibbons and singer Olivia Newton-John are hosting an Oscar night benefit for Gibbons' Memory Foundation and Newton-John's Cancer and Wellness Centre.

"A lot of the glamour associated with the Oscars is still there but it's tempered by the economy," Gibbons says.

Vanity Fair, which once ruled the roost of Oscar parties, will renew its annual gala but the affair will be toned down compared to previous years due, in part, to the recession.

Elton John and David Furnish are hosting their annual charity event but gone are last year's competing private affairs held by pop stars Madonna and Prince. In their place, Hollywood's elite may be rolling over to a Mercedes-Benz-sponsored party.

Budgets have been reduced for many of these lavish pre-Oscar and Oscar night events.

"Some haven't cut one per cent; others have cut 75 per cent," says Michael Gapinski, Vice-President at caterer Along Came Mary.

The hotel suites where fashion designers, jewellery makers and cosmetic companies pamper the stars remain open during Oscar week. But charity will be emphasised in the give-away suites with guests given the option of donating products or money to others, says Gavin Keilly, founder of gift suite organiser GBK Productions.

Oscar organisers also promise a new look to the gala awards ceremony on Sunday night. Earlier this month Sid Ganis, President of the Academy of Motion Picture Arts and Sciences, which gives out the awards, said the show's producers "are going to take some risks, many risks, some bold".

He did not detail the risks and producers Bill Condon and Laurence Mark – who backed movie musical Dreamgirls – are also are remaining tight-lipped.

Australian song-and-dance man Hugh Jackman is the host again, so many observers expect a music-oriented type of stage show.

What is known is that Slumdog Millionaire, with a cast of mostly unknown Indian actors, is clearly favoured to win best movie after sweeping up awards from Hollywood producers, directors and writers, many of whom also belong to the Academy. The movie's British director, Danny Boyle, is the front-runner for the directing prize.

The other nominees are Milk, about slain activist Harvey Milk; Frost/Nixon, recounting TV interviews of former American President Richard Nixon by British TV host David Frost; The Curious Case of Benjamin Button, starring Brad Pitt as a man who ages backwards; and the Holocaust drama The Reader.

A close race is expected in the best actor category between Sean Penn as Harvey Milk and Mickey Rourke playing a faded sports star in The Wrestler. Frank Langella as Nixon is a dark horse nominee who could break through. Kate Winslet playing a woman with a secret past in The Reader and Meryl Streep as a Catholic nun out to stop sexual abuse in Doubt are in a pitched battle for Best Actress.

The late Heath Ledger is widely expected to pick up Best Supporting Actor as The Joker in the Batman film, The Dark Knight and Penelope Cruz is picked by many to win best supporting actress as an artist in Vicky Cristina Barcelona.
Follow Emirates 24|7 on Google News.