Small wonder set to wow Dubai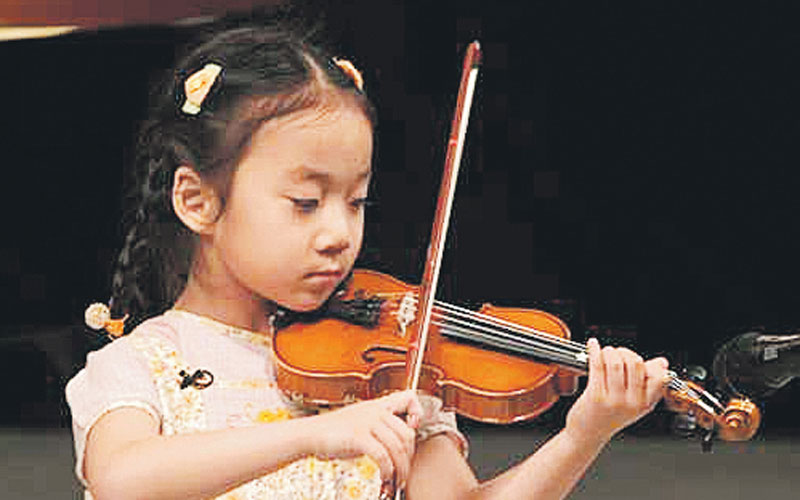 Classical music enthusiasts can treat their ears to the future of the genre when Elli Choi takes to the stage in Dubai tonight.
The eight-year old Korean American violinist has stunned audiences around the world with her prodigious talent since she first picked up the violin at the age of three. She joins the Emirates Youth Symphony Orchestra at the Dubai Community Theatre and Arts Centre tonight for what is her second performance in Dubai after a show last year.?
She will perform selections from Édouard Lalo's Symphonie Espagnole and the Bizet/Sarasate's Carmen Fantasie for violin and orchestra.
"I love Dubai, I think it has the taste of the desert," she trills, speaking to Emirates Business over the telephone ahead of her show. "It's hot and sunny and it looks like a happy place."
Asked if she feels the general lack of appreciation for classical music in the city, she simply says: "They learned more last year and this year." And while her fans now include the likes of violinist Itzhak Perlman and cello virtuoso Yo-yo Ma, her talent was first spotted by her mother, concert pianist Young-eun Choi.
"She just loved to play the violin, so I took her to a local violin studio. It was never a conscious plan that she would be a performer at such a young age," Young-eun said. But working with her teacher, she says, young Elli came along so fast that she was soon good enough for the stage, performing eight concerts within that year.
In June 2008, at the age of seven, Elli attracted the world's attention when she became one of 15 soloists chosen from a pool of 20,000 contestants at the 14th Annual International Suzuki Conference in Turin, Italy.
Around the same time, she was accepted on a full scholarship at the Juilliard School in New York, one of the world's most prestigious music conservatories, and is one of the youngest sudents to attend it. "I commute to Juillard from our home in San Diego every week," Elli says. "We fly out on Friday and return on Sunday."
About five or six times a year, she performs outside the United States. After her Dubai show, where she is supported by electronics major LG, she performs in Prague before returning home.
"I enjoy performing, I get to make people happy," she says, adding that she sees herself building a career in music, so like Sarah Chang and Vanessa Mae, she can take her work to a wider audience. "I want to make more people learn music."
Follow Emirates 24|7 on Google News.