Story fails to come to life on screen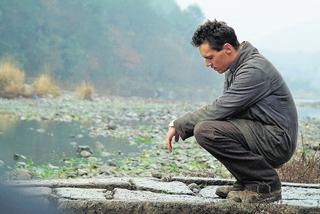 Full of incident but nearly devoid of dramatic tension, The Children of Huang Shi is a based-on-fact saga that has lost its power on the long road to the big screen.

The story of an unlikely British hero in 1930s China clearly was a huge undertaking on Chinese locations and backlots, but director Roger Spottiswoode only occasionally achieves the historical sweep and intimate romance for which he strives. The China-Australia-Germany production finally is more admirable than affecting.

Jonathan Rhys Meyers is effective, if lacking in heft, in the underwritten role of George Hogg. Seeking adventure, the young British reporter arrives in 1937 Shanghai to cover the Sino-Japanese War and ends up leading 60-odd orphans on an arduous trek to safety.

His exploits begin when, after sneaking into Nanjing with a colleague (David Wenham), he witnesses a massacre of civilians by the occupying Japanese and is caught with a camera full of photographic evidence.
Follow Emirates 24|7 on Google News.