Syrian wants private sector to get involved in films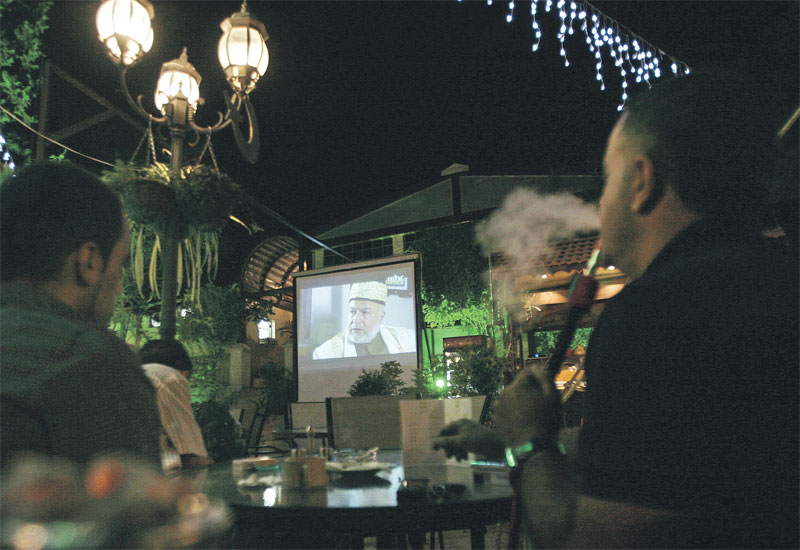 Syria, whose award-winning television series have taken the Arab world by storm, wants the private sector to move in on films, an industry in which the state says it has done more than its share.
"The ball is in their court now," said Mohammed Al Ahmad, Director-General of the state-run National Film Organisation, stressing that the private sector has been offered a host of incentives.
"The National Film Organisation (NFO) is the only body that produces films, from A to Z, with the private sector absent," he said in an interview.
"Advancing cinema in Syria has become the responsibility of the private sector. It should play a key role because the state has done its utmost, and more than enough."
The NFO chief invited private sector producers "to adopt movie productions the same way they have done with television drama."
"Today the private sector produces 50 drama serials a year, compared to only two in the past when the general organisation of radio and television handled this," he said.
"We seek to establish a partnership with the private sector, but I think the private sector should work independently from the government. Let the private sector produce and let the government produce, and people will judge them." Syria's television drama industry is booming, having won popularity across the Arab world. Meanwhile, fingers have been pointed at the government for the demise of Syrian cinema.
Since its creation in 1963, the NFO, a culture ministry-affiliated body, which promotes local films and cine culture, has produced two feature-length films and several documentaries a year.
It "enjoys financial and administrative independence", according to its website, but the organisation's budget is limited. The NFO is also responsible for the annual Damascus Film Festival and a "cinematic city", which provides a technical base to develop the industry in the Arab country.
"We receive funds from the state but we are required to raise our own funds for our projects," Ahmad said. "We are thinking of opening the door for the private sector to manage the city. We are still thinking about it."
Ahmad says producing a feature film in Syria costs between $400,000 (Dh1.46 million) and $600,000, while a documentary requires $20,000-$30,000. He insists the state has provided incentives, including tax and customs exemptions for five years to encourage private film-makers and cinema owners to buy equipment, import films and improve or build theatres.
Follow Emirates 24|7 on Google News.