The music releases you need to get your hands on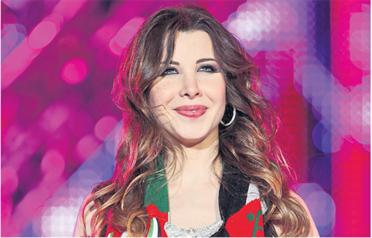 While many are still recovering from the recent holiday season, the music industry stops for no one.

There's a wave of predictions for what releases we can look forward to this year. Quite a lot, in a nutshell.

We don't have to wait long for the new Jason Derülo album, for starters. The American R&B singer, whose single Whatcha Say is topping numerous radio charts in the UAE at the moment, finally drops his self-titled debut on February 9.

Staying a little closer to home, rumour has it that legendary Lebanese singer Fairuz returns to the scene with a new studio album – her first in nearly eight years – which will no doubt sell like hotcakes.

Speaking of another diva, Sade releases Soldier Of Love in February as well, the first album of new material from the British-Nigerian in 10 years. Too early for a sneak peak, it's hard to say what it sounds like, but chances are the queen of laid-back grooves won't have strayed too far from the sound that made her a worldwide star.

Other artists to look out for next month include Hot Chip and Corinne Bailey Rae.

Hot Chip, the Mercury Prize-nominated electro boffins deliver their fourth album One Life Stand early next month, which carries on perfectly where their last record Made In The Dark left off. In an age of albums often being nothing more than a collection of singles rather than one coherent entity, it will stand out while still offering the sort of dancefloor-fillers they're now famous for.

Corinne Bailey Rae gives us her second album around that time too. Understandably a number of The Sea's tracks deal with the accidental death of her husband in 2008, but musically it sees her living up to her early potential as a classic-sounding jazz singer, rather than the chart-lite easy listening star she seemed to morph into.

March will see a new album from Goldfrapp. It's impossible to know which way the band will go. After three albums of glam-pop, their fourth album, Seventh Tree, was a pastoral, folky gem, which evoked images of maypoles and other age-old typically English traditions.

In April, Nancy Ajram returns with the highly anticipated follow-up to her 2008 record, Betfakkar Fi Eih.

It has been a busy couple of years for the Lebanese princess of pop. In between touring, the singer got married and had a baby girl. But Ajram has finally had the time to get back into the studio and in an interview with one Arabic newspaper, she said that her new album would be her "best yet".

Later in the year there will also be records from Red Hot Chili Peppers, who are now without the services of guitarist John Frusciante, and Mercury Prize-winners Klaxons, who had their planned follow-up to Myths Of The Near Future scrapped by their record label and were told to get back in the studio and make another record, sharpish.

U2 are also rumoured to be making another album. There were five years between their last two albums, How To Dismantle An Atomic Bomb and last year's poorly received No Line On The Horizon, but Bono et al are supposedly going back to the studio already.

Could it possibly be anything to do with the latter album being one of their worst-selling to date?

The Irish mega-band are headlining various summer music festivals, such as the UK's Glastonbury though, so maybe they want some new songs to play on stage following their world tour.

Meanwhile, summer and Eid time are usually hot release dates for Arabic artists. New albums are expected to come from Tamer Hosney, Amr Mostafa, Haifa Wehbe, and possibly Amr Diab – if his latest number one album Wayah – which was released last summer – stops selling so much anytime soon.


So what else does 2010 hold for music lovers?

Downloading music, legally or otherwise, certainly shows no signs of abating. In the UK, for example, a massive 98 per cent of all singles are now sold online, with around 80 per cent of those sold on iTunes.

Despite these figures, illegal downloading continues to be a hot topic. Could 2010 be the year when a solution to the problem is found? There are those, of course, who believe illegal downloading isn't a bad thing at all and there is research to back that theory up.

Some studies show music pirates pour money into the music industry in other ways, namely by going to gigs and by buying merchandise. That's all well and good, but that money goes to promoters, venues and the bands. Where's the money going back to the labels for the development of new talent?

Record labels need to wise up, realise it's not the 1970s anymore and change their business model. They also need to move on from the idea that throwing enough money at an artist automatically means some of it will stick.

In this age, the public is wiser than ever and is less likely to take what it's fed than ever. Look no further than the recent campaign to get Rage Against The Machine to the top of the British charts instead of Joe McElderry.

For too long Simon Cowell assumed the X Factor winner had a divine right to be the UK's Christmas number one, and last year, the public stood up to that.

Of course, predictions are all well and good, but as we all know, the most exciting or dramatic events of 2009 were the ones no one saw coming.

Here's to more of the same shenanigans.
Keep up with the latest business news from the region with the Emirates Business 24|7 daily newsletter. To subscribe to the newsletter, please click here.
Follow Emirates 24|7 on Google News.