The tragic millennium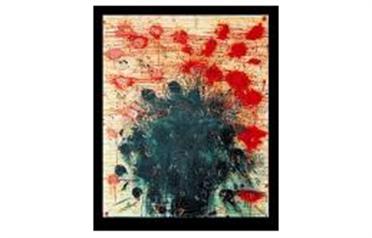 The new millennium may have dawned full of hope for many – but for artist Mohsen Jamalinik it has been fraught with tragedy.

The Iranian painter's new show at Dubai's Courtyard Gallery in Al Quoz deals with such headline-grabbers as the attacks of September 11, the US invasions of Iraq and Afghanistan, the nuclear arms race, the depletion of the ozone layer and an increase in sectarian conflict around the world.

With his fatalist fears, Jamalinik soulfully predicts the extinction of beauty and humanity – catastrophes that he depicts poignantly: It's time to clean up our act, he seems to be saying, if we want to avoid future tragedies like these.

Of particular note is his Hadron series, which he worked on when the LHC (Large Hadron Collide) experiment was still only a theory. Mohsen "performed" the experiment of the world's most powerful particle accelerator scientists ever conceived and built on his canvases to see the effects and if the start of this machine would mark the end of the world.
Follow Emirates 24|7 on Google News.