This week's top 5 management books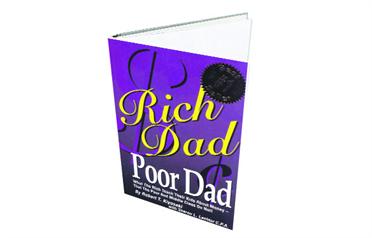 1 RICH DAD, POOR DAD... 
by Robert T Kiyosaki and Sharon L Lechter Dh34
Written by Robert Kiyosaki, with help from Sharon Lechter, it lays out his philosophy behind money. Based on the principle that income-generating assets provide healthier bottom-line results than traditional jobs, it explains how the former might be acquired so the latter can be shed.
2 THE BLACK SWAN: THE IMPACT OF THE HIGHLY IMPROBABLE 
by Nassim Nicholas Taleh Dh46
This book is about Black Swans: the random events that underlie our lives. A cry to ignore the "experts", it shows how to stop trying to predict everything and take advantage of uncertainty.
3 FREAKONOMICS
by Steven D Levitt and Stephen J Dubner Dh45
Freakonomics reads like a detective novel… it has you chuckling one minute and gasping in amazement the next. It takes everyday occurrences of how people choose to live their lives and tries to make sense of them or find solutions to problems using economic principles.
4 THE AGE OF TURBULENCE: ADVENTURES IN A NEW WORLD 
by Alan Greenspan Dh68
The post 9/11 global economy is a turbulent system and thus former Chairman of the Federal Reserve Board, Alan Greenspan, looks at the nature of this and what lies over the horizon.
5 GOOD TO GREAT: WHY SOME COMPANIES MAKE THE LEAP... AND OTHERS DON'T 
by Jim Collins Dh110
Five years ago Jim Collins asked the question, "Can a good company become a great company, and if so, how?" In Good to Great, Collins concludes that it is possible, but finds there are no silver bullets to greatness.
Follow Emirates 24|7 on Google News.