Top 5 things to do this weekend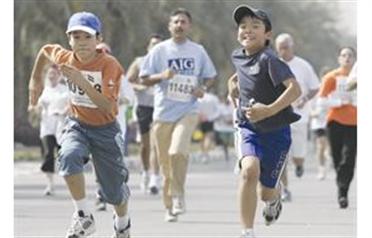 1 Rak Half Marathon Surprise, surprise, you didn't follow through with your New Year's resolution of getting fit. Oh well, you can head to Ras Al Khaimah this morning to cheer instead. Visit Rakmarathon.org for directions.

2 La Bomba This dance festival, featuring some of the UAE's biggest DJs, including Dubai's Dany Neville (pictured), spin at Al Maya Island, Abu Dhabi from 12pm today. Tickets cost Dh300 and Dh350. Call: 04 367 6520

3 See You Next Friday @ Alpha The inaugural SYNFetic, tonight, features the biggest bass-lines from dubstep to drum 'n' bass. Warm-up by DJs Da: Funct, Rude Larry and Zahra. Le Meridien Dubai. Call: 050 633 5139

4 Dubai Pet Show 2009 It's that time of year again where the UAE's furry friends come out to play. This year's event will take place at Dubai Festival City tomorrow from 8am. Visit Dubaipetshow.com to register.

5 Art Antiques Design Dubai 2009 This art show, which runs at the Madinat Arena until tomorrow, includes Islamic works of art, silver, antique jewellery and books. Visit Haughton.com for more information.
Follow Emirates 24|7 on Google News.