Tribeca unveils movie line-up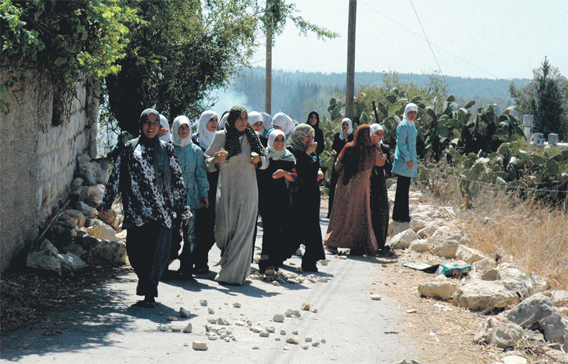 The Tribeca Film Festival has unveiled its first group of films for April's event, including one documentary about the scandal that brought down former New York governor Eliot Spitzer.
The as yet untitled nonfiction film by director Alex Gibney, whose Taxi to the Dark Side won an Oscar for its exploration of US tactics in dealing with terror suspects, will be shown as a work in progress.
Spitzer was dubbed the "Sheriff of Wall Street" when he was the New York state's attorney general because of his crusades against greed and corruption in financial markets, and his popularity helped him become the state's governor in 2007.
But in March of 2008, he was forced to resign in disgrace after media reports that he was a client of a prostitution service. There can be little doubt that the Spitzer film will be a hot ticket at Tribeca.
The festival, which runs from April 21 to May 2 this year, was created by Oscar-winning actor Robert De Niro, his producing partner Jane Rosenthal and Craig Hatkoff in 2001 as a way to celebrate the city following the September 11 attacks. A Middle Eastern version of Tribeca debuted in Doha, Qatar last year.
Since then, it has grown to become one of the major stops on the global film festival circuit along with gatherings in Cannes, Berlin, Toronto and the Sundance festival in Utah.
For 2010, Tribeca organisers hired former Sundance director Geoffrey Gilmore to help build on its past success, and on the weekend announced 33 films that will screen, including 24 in its documentary and narrative feature competitions. Ultimately, Tribeca will show 85 feature-length movies and 47 short films.
Earlier this month, organisers said DreamWorks Animation's new Shrek Forever After in 3D will open the festival, and they unveiled two new initiatives – one to distribute movies online and eventually in theatres, and a second that will allow internet surfers to watch festival films on their computers.
But at the core of any film festival are the competitions and at the 2010 Tribeca festival, 12 narratives and 12 documentaries will compete for $100,000 (Dh367, 275) in cash prizes.
Among the narrative features in competition unveiled is a biopic by French cartoonist Joann Sfar about singer-songwriter Serge Gainsbourg, Irish psychological drama Snap, and actor James Franco starring in William Vincent about a peculiar criminal.
The documentary competition features the premiere of The Two Escobars, which tells the connecting stories of Colombian footballer Andres Escobar and drug baron Pablo Escobar, who were not related but were born in the same Colombian city, shared soccer passions and were both murdered.
Budrus about a Palestinian family man who attempts to unite rival parties Fatah and Hamas, activists and groups of progressive Israelis in a crusade to save his village, will also be shown along with The Arbor about troubled British playwright Andrea Dunbar.
Most of the remaining film line-up will be announced tomorrow, except gala screenings.
Follow Emirates 24|7 on Google News.