Ushering in a brand new decade of fantastic artists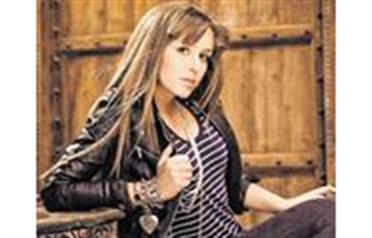 It's that time of year when journalists make wild predictions about who is going to be big in any chosen field over the next 12 months.

In music, at least, these new year lists have become more and more important; partly because there's more music around now than ever before. In the United Kingdom throughout 2009, for example, a staggering 100,000 albums were made available, compared with just 25,000 during 1999.

And of those 100,000, only around 225 artists (two per cent) sold more than 10,000 copies.

That doesn't mean you can't have a hit any more – just look at the likes of Lady Gaga, Florence And The Machine, Pixie Lott, and even Susan Boyle: all new artists; all big sellers in 2009.

It's just harder to stand out from the crowd without serious backing from your label and all the marketing and PR techniques that involves.

Predicting future success has oddly become both easier and more difficult in recent years. But there are pointers to note like the highly-regarded BBC Sound Of 2010, and the Critics' Choice Brit Award for instance.

The inaugural gong was given to Adele two years ago, who went on to win a clutch of Grammys, while Florence And The Machine benefited from the leg-up this year. Her album Lungs was a runaway success, while her festival performances were the highlight of many a summer.

Ellie Goulding will pick up the Critics' Choice Award at the Brit Awards this February, and, as she is playlisted on numerous radio stations, hers is a name you will hear a lot more of next year.

Originally from Hereford but now living in London, 23-year-old Ellie started playing guitar and singing when she was 15. Her sound blends a traditional acoustic singer-songwriter style with electronic flourishes courtesy of bandmate and producer Starsmith (Fin Dow-Smith).

Any fans of Imogen Heap or Lykke Li will surely fall in love with Goulding's way with a melody and interesting, unconventional brand of pop music.

Also likely to succeed in 2010 is Marina and The Diamonds. The name might immediately bring Florence And The Machine to mind, but don't rule Marina out just yet; the similarities kind of end there.

Marina is a musical maverick – Britney Spears would love to have her pop melodies, but at the same time the Welsh-born future star is critical of vacuous celebrity culture.

She's a fan of classical literature and hates being lumped in with other female singer songwriters just because she's a girl. If you've not heard her single Mowgli's Road, it's fantastic.

Next up is Dutch singer Esmee Denters, who became a sensation on YouTube after filming herself covering the songs of Brandy, Beyonce, One Republic and Justin Timberlake.

It was the latter (obviously Googling himself again) who spotted one of her clips and signed Esmee to his label. She should be a big hit when her album lands this month.

Like Ne-yo and Chris Brown before him, Jason Derülo looks to be the new pop/R&B kid on the block.

The 20-year-old Florida native has already had a hit with Whatcha Say, which sold more than two million downloads, and shot to number one in the US and New Zealand. The single also landed Derülo a spot opening for Lady Gaga's The Monster Ball Tour.

His self-titled debut studio album is out next month.

Then there's Ke$ha. Much like Derülo, the 22-year-old LA-based singer already had a hit single last year with Tik Tok, and also provided vocals for Flo-rida's Right Round. Her debut album is out this month.

Another artist to have experienced success in 2009 is American synth-pop project Owl City, who enjoyed a number one on iTunes with the single Fireflies.

Comprising 23-year-old Adam Young, whose influences are disco and European electronic music, the artist started out making music in his parents' basement in Owatonna, Minnesota, which he claims is a result of his insomnia.

Good for him it seems: His album Ocean Eyes has already reached the top ten on the US album charts and topped the US electronic charts. By December 2009, it was certified Gold in the US.

Another electronic duo destined for a big 2010 are Mini Viva, although unlike Hurts, who channel the 1980s gloomy landscape, Britt Love and Frankie Connolly of Mini Viva are all about the decade's most colourful aspects.

Managed by Simon "I invented Pop Idol" Fuller and produced by Xenomania, who crafted all of Girls Aloud's hits, there's some serious clout behind the girls.

For the token "Idol winner who makes it big", Eva Avila is set for big things.

Having won Canadian Idol in 2006, and enjoyed a successful single with Mean to Fly, Avila is set to gain worldwide recognition this year thanks to gaining exposure touring with Beyonce, as well as landing a high-profile modelling contract with Maybelline New York.

Elsewhere, we have Detroit Social Club. They've been around for three years or so now, but with NME magazine tipping them for success and a major label, Universal offshoot Fiction, backing them, 2010 could be the year these Newcastle lads finally hit the big time.

There are others who will be jostling for recognition this year – RichGirl, Delphic, Everything Everything, and Max Beizer – but that's the glorious thing about music.

For every 10 artists you tip to be big next year, there are another 20 equally valid predictions. As the recent Facebook-led campaign to get Rage Against The Machine's Killing in the Name to the British Christmas number one proves, music fans will not be dictated to and want to make their own choices.

Some of the artists mentioned above will be huge next year, others will unexpectedly flop or fail to connect with a large audience.

The most important thing is that there is such talent coming through each year.

The record industry may be in terrible shape, but its core ingredient, the music, is in rude health.
Keep up with the latest business news from the region with the Emirates Business 24|7 daily newsletter. To subscribe to the newsletter, please click here
Follow Emirates 24|7 on Google News.