Why some films just don't work on DVD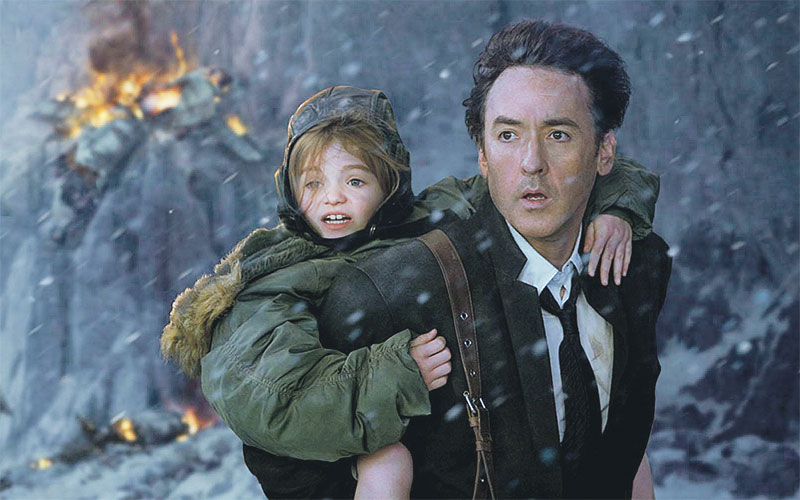 It's the end of the world as we know it. 2012 is a gloriously-overblown and knowingly-trashy disaster epic. Every nickel and dime of the reported $200-million (Dh734m)?budget, which puts it among the most expensive films of all time, is shown on the screen but you will need a very big television to appreciate carnage on such a jaw-dropping, logic-defying, grand scale.
On the big screen, Roland Emmerich's film is spectacular, on the small screen, the special-effects sequences don't seem quite as dazzling.
Here, limousine driver Jackson Curtis (John Cusack) joins estranged wife Kate (Amanda Peet), her new boyfriend Gordon (Tom McCarthy) and children Noah (Liam James) and Lilly (Morgan Lily) as they flee the US West Coast.
The survivors head for Yellowstone Park in search of a conspiracy theorist (Woody Harrelson), who claims to know about a secret government plot to save mankind from disaster.
Meanwhile, President Thomas Wilson (Danny Glover) pushes ahead with a covert plan to build giant arks in China that will save those with the biggest wallets from catastrophe.
His daughter Laura (Thandie Newton), slippery Chief of Staff Carl Anheuser (Oliver Platt) and scientific advisor Adrian Helmsley (Chiwetel Ejiofor) join the thrill ride.
Cusack and his co-stars seem to be a smirk away from showing how much they are enjoying this big-budget extravaganza, striking a final note of wistful self-reflection with a rallying cry from Ejiofor's man with a conscience.
Co-screenwriter Harald Kloser embraces the cliches of the genre, introducing a dog in distress, a greedy Russian billionaire who shot-puts his son to safety and a glimpse of our Queen arriving at one of the arks, clutching two corgis.
DVD extras include director and co-writer commentary, deleted scenes, alternative ending, and Roland Emmerich: The Master Of The Modern Epic featurette.
Some versions also feature the music video for Adam Lambert's Time For Miracles hit, written especially for the film's soundtrack.
- Out now at city retailers from Dh125
Follow Emirates 24|7 on Google News.